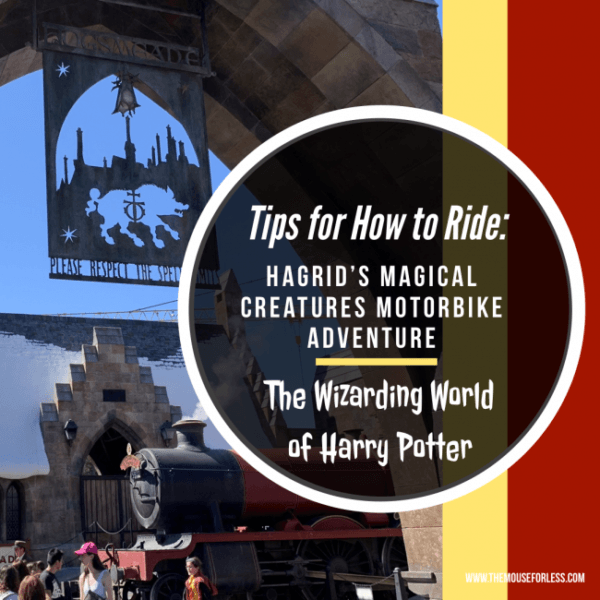 It's almost here! Guests will soon be able to experience Hagrid's Magical Creatures Motorbike Adventure at Islands of Adventure in the Universal Orlando Resort. Overall, the resort is expecting a lot of attention on this Wizarding World of Harry Potter attraction, meaning lines will likely be very long for this brand new roller coaster experience. With that being said, the park will be offer its Virtual Line queuing system for Guests looking to experience the ride.
Guests who would like to ride on the attraction beginning on June 14 may be asked to enter the line using the Virtual Line. The Virtual Line option can be found on the Official Universal Orlando Resort app and Guests are encouraged to download this app prior to arriving at the resort.
When you enter the park, Guests will then need to open the app and select the icon for Hagrid's Magical Creatures Motorbike Adventure. You'll then select how many people are in your party, as well as a return time to join the actual attraction's queue. You can only select your ride time if you are actually in the park. You'll then be able to ride all the other attractions that Universal Orlando Resort has to offer.
When your time to ride the attraction comes around, Guests will head to the attraction entrance. Here, Guests will then encounter a small wait, however it will be a much shorter wait then if you had to stand in the queue the whole entire time without the Virtual Queue. You'll then scan your Virtual Line pass on your mobile device and then you'll be able to enter the queue.
Note that Guests who have Universal Express Pass will not be able to currently utilize it on this attraction.
Hagrid's Magical Creatures Motorbike Adventure opens on June 13.

Planning a Universal Vacation?