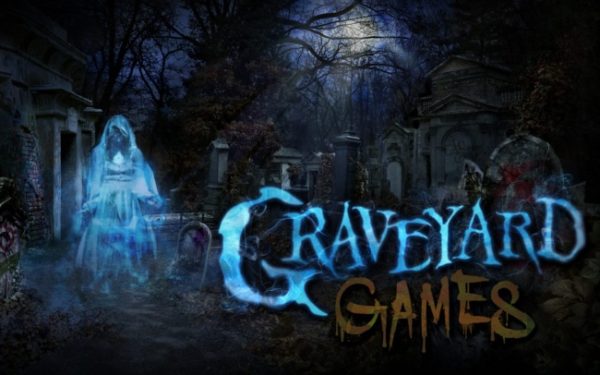 On the heels of the Us announcement yesterday, today, the Universal Orlando Resort is providing yet another house that will scare the bejebus out of us! And if you are afraid of graveyards, you might want to step carefully into this next house.
Graveyard Games will take us into the Ascension Parish Cemetery. Here, you'll witness the repercussions of the disrespectful antics of two teens who have awakened the spirits of the dead. As you roam through the cemetery, you'll wind through dark mausoleums and decaying coffins. Ghosts will rise from the tombstones to exact their revenge as you try to escape the maze. You'll see skeletal beings, ghastly apparitions and vengeful spirits all with a purpose of trying to drag you to the grave. And in the end, you'll find out what happened to those who set out to deface the cemetery.
One of the cool aspects of experiencing the Graveyard Games haunted house is that you'll be able to chat with a few of the local teens and storytellers of the town. To do so, open Facebook Messenger to the Halloween Horror Nights page where you'll be able to learn the history and spooky legends that the cemetery keeps.
There's still one more house that's slated to be announced for this year's Halloween Horror Nights. Take a look at the others announced for Halloween Horror Nights 29 here. As a reminder, the event takes place on select nights from September 6 through November 2. Tickets are now on sale.

Planning a Universal Vacation?