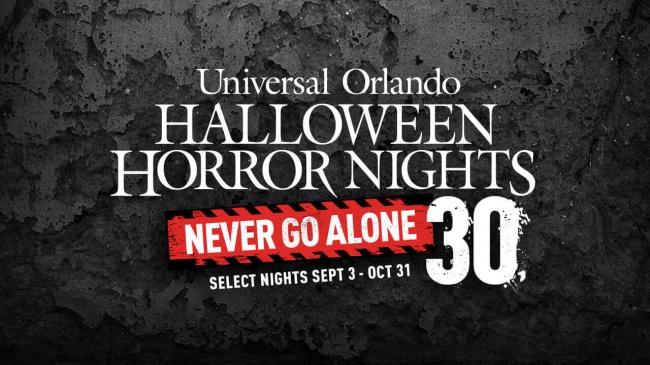 Today we got a horrific treat. That's because Universal Orlando Resort shared not one, but two Halloween Horror Nights houses for this year's festivities. Both announcements are based off of intellectual property and they both sound terrifying.
The first house, is Texas Chainsaw Massacre, based on the 1974 horror classic. This year, it will be your turn to experience it for yourself. Guests will enter the dilapidated Sawyer house and meet Leatherface and his demented family of merciless butchers. You'll be able to step right inside the story experiencing every nightmarish moment for yourself by exploring every familiar room of the Sawyer home, from the parlor to the blood-splattered kitchen. All the way through you'll face carving knives, meat cleavers, meat hooks, and of course, that roaring chainsaw. Take a look at the house's trailer here.
The second house announced was Universal Monsters: The Bride of Frankenstein Lives. This time, the Bride of Frankenstein is stepping out of the shadows and taking her fate into her own bloody hands. Guests will enter the tower ruins where Frankenstein's monster pulled the lever to bring down the walls and destroy him and his Bride. You'll see her efforts to bring him back at any cost, honing her diabolical genius one harvested body part at a time. You won't want to get caught between her and the Brides of Dracula, who she captures and drains in hopes of reanimating her love. Take a look at the trailer for this house here.
These are the third and fourth official houses announced for Halloween Horror Nights 30. The first was a house themed around Beetlejuice. The second was the Netflix series The Haunting of Hill House.
Halloween Horror Nights 30 will take place on select nights from September 3 through October 31. Tickets are on sale now.

Planning a Universal Vacation?