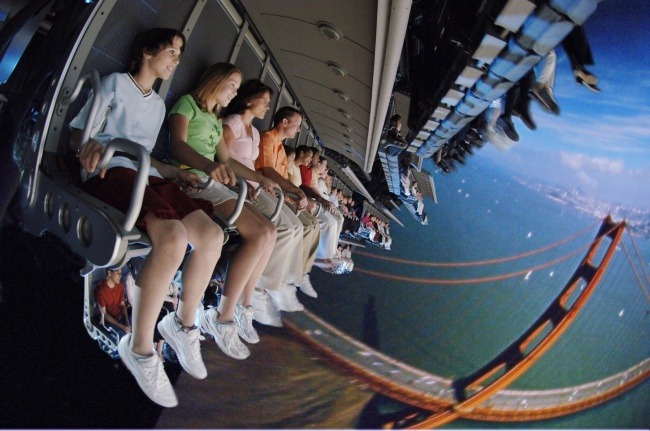 It's sticking around through the summer! Guests who miss Soarin' Over California will be able to continue to catch the original version of the popular attraction for even longer at Disney California Adventure. The popular version of Soarin' was originally supposed to only be around through June 30, but it has been announced that the attraction will actually now be open through August 31.
During this version of the ride, Guests are able to fly past the Golden Gate Bridge, Malibu, the forests, a golf course, and more. In addition, the film includes smells of the sea, pine trees, and oranges.
Soarin' Over California originally opened at Disney California Adventure back in 2001. The film was changed over to Soarin' Around the World back in 2016.