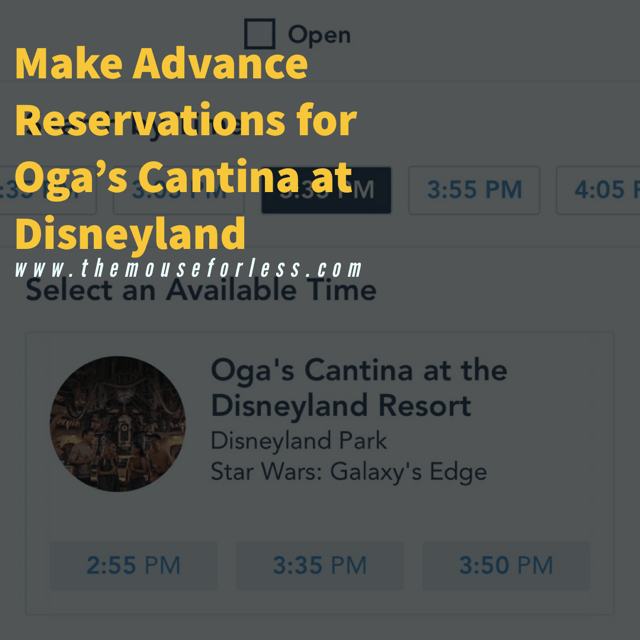 If you have a stop to see the villainy scum found in Oga's Cantina on your to-do list for your visit to Star Wars: Galaxy's Edge in Disneyland, I bring good news! You see, you can now make advance reservations for this popular stop!
Previously, you'd only been able to make reservations day of, while at the park, but beginning today, Guests can book their reservations up to 14 days in advance and they can even do so on the Disneyland app! (It was initially 60 days, but has changed to 14. I suspect that it will change back to 60 at some point.) To book online, you can still visit Disneyland.com/Cantina.
I attempted to see what kind of reservations were available today and saw that they could easily be made. I suspect with how easy it will be to make these reservations though now, it may be a little more difficult to obtain a coveted time slot. Of course, only time will tell. (The cancellation policy will still be in enacted though, so you must cancel within 24 hours of your reservation in order to not be charged the no-show fee.)
To make your reservation using the app, you need to click on "Reserve Dining".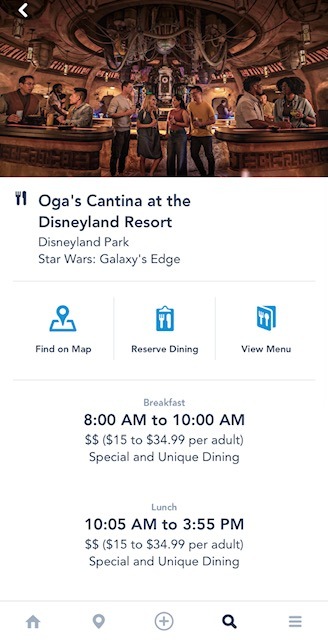 From there, select the date you would like to visit and the times available for dining at Oga's Cantina will show up.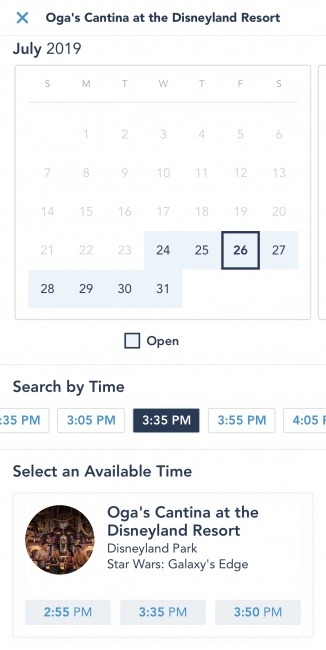 Walk-ins may be available, if for some reason you cannot make a reservation online, but they will be extremely limited.
A similar reservation system will soon be rolled out for those looking to build a lightsaber in Savi's Workshop.