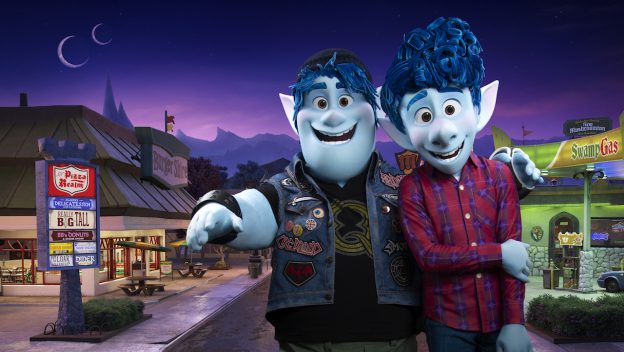 Next month, the newest Pixar film will be released in theaters called Onward. Soon, Guests who visit the Disneyland Resort will have the opportunity to meet these two teenage elf brothers at Disney California Adventure.
Ian & Barley will make their official debut during Disneyland After Dark: Pixar Nite on March 5. Then beginning the next day, March 6, Guests will be able to meet the duo daily at Pixar Pier.
Onward introduces us to Ian Lightfoot who is a 16-year-old elf who yearns for the father he lost before he was born. He is convinced that if he had his father's guidance in his life, things wouldn't be so complicated. Ian must then go on an epic quest with his brother, Barley that their father inadvertently sends them on.
Guests who would like to learn more about the film can catch a special sneak preview which is happening in Disneyland at the Tomorrowland Theater.
Onward premieres in theaters on March 6