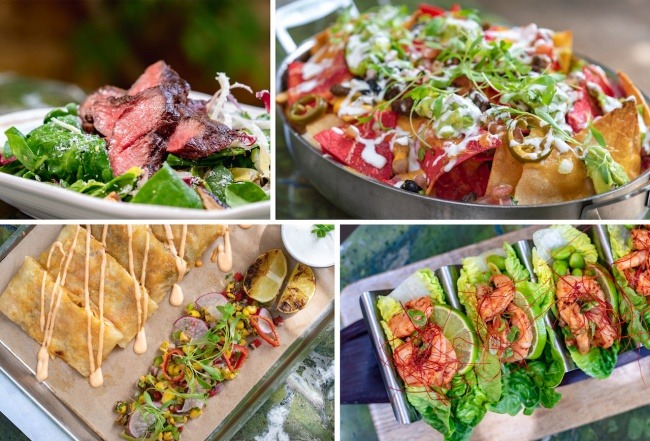 There's two great new dining establishments coming to Disney's Californian Hotel & Spa….well sort of. GCH Craftsman Bar & Grill is slated to open later this year. Once open, White Water Snacks take the name of GCH Craftsman Grill. This location's menu won't change with the name change. There will be a new lounge area though with a brand new menu. This new lounge will be called GCH Craftsman Bar and it will feature a new menu highlighting a wide variety of flavors including artisanal pizzas, avocado toast, sliders, nachos, and shawarma.
The full menu is as follows:

Shawarma Chicken Skewer: arugula-fennel salad with radishes, roasted tomatoes, pita bread, lemon wedges, and tzatziki dip
Garlic-Soy-glazed Chicken Wings: fresno chile, togarashi spice, and furikake
Black Angus Flat Iron Steak Salad: endive and spinach leaves topped with sautéed shiitake mushrooms, crumbled eggs, feta snow, black angus steak, and a Champagne vinaigrette
Double-baked Beef Nachos: sbacon lardons, black beans, scallions, jalapeño pepper, cilantro, queso fresco, guacamole, and crema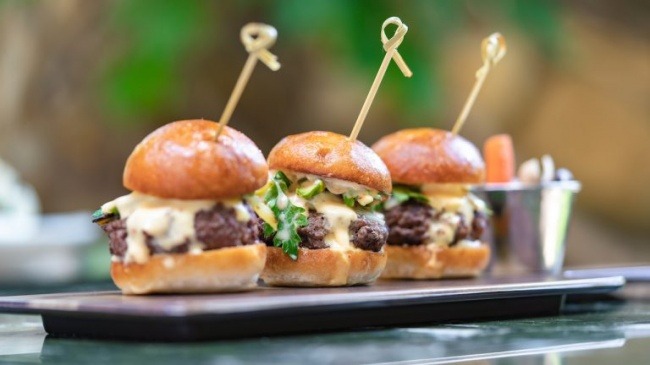 Cali Sliders: American wagyu patty, oven-roasted tomato, vegetable relish, spiced hollandaise, swiss, artichoke aïoli, and pickled vegetables
Maine Lobster Quesadilla: Monterey Jack and queso fresco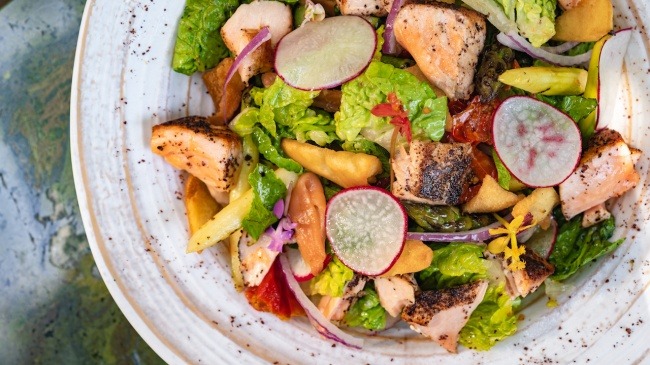 Lemon-Sumac Salmon Salad
Kimchee-marinated Ahi Tuna Lettuce Cup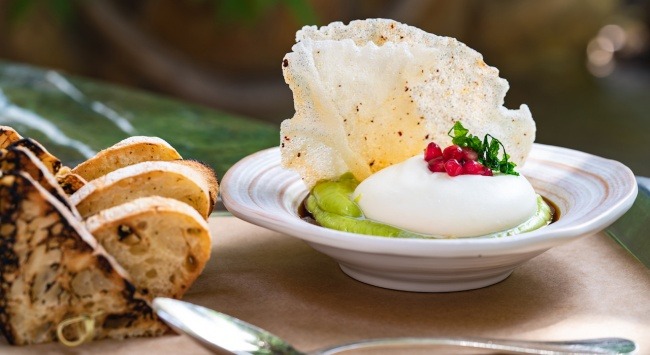 Avocado Toast
Black Truffle-charred Cauliflower Grilled Cheese Sandwich: charred cauliflower, cheese béchamel, black truffles, and pickled vegetables on sourdough bread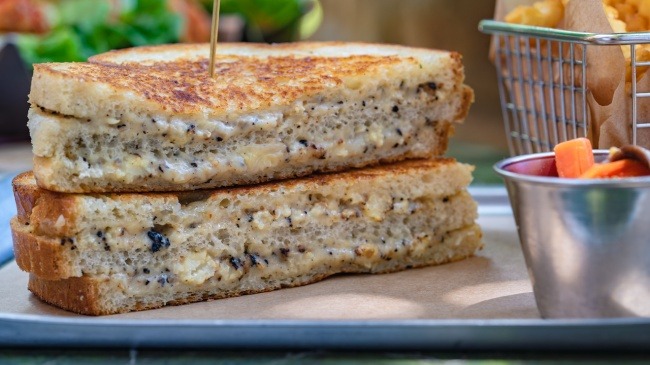 Margherita Pizza
Forest Mushroom Pizza
Classic Pepperoni Pizza
Charcuterie Pizza: premium pepperoni, prosciutto, salami, Italian sausage, arugula, fire-roasted tomatoes, grana padano, and aged provolone.
The kids menu will include chicken skewers, salmon filet, parmesan-crusted grilled cheese, chicken tenders, hamburgers, and a PBJ sandwich with chocolate-hazelnut spread.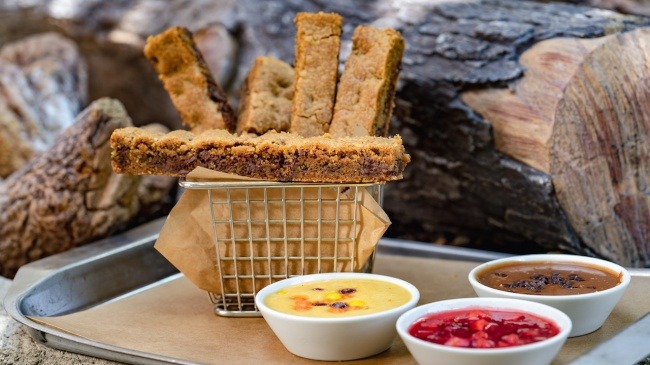 Dessert options include: a Root Beer Float; a Waffle-Churro Sundae with vanilla ice cream, chocolate and caramel sauces, chantilly cream, and chocolate pearls; and Salted Chocolate Chip Cookie Fingers served with strawberry marmalade and hazelnut dipping sauces!
When the GCH Craftsman Bar & Grill opens it will be available for all Guests, however the pool area will be available only to resort Guests who have a designated wrist band. For more information, call 714 781-DINE (714 781-3463).