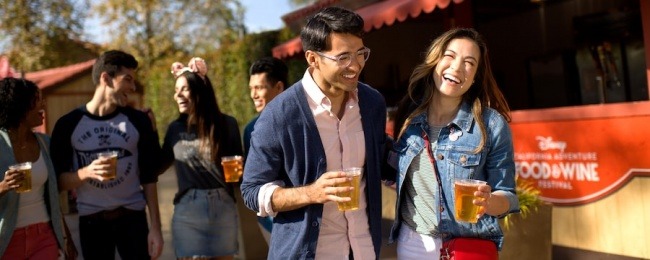 Guests will once again be able to enjoy delectable treats, savory bites and wine and beer at the Disney California Adventure Food and Wine Festival from February 28 through April 21. During this festival, Guest will be able to participate in culinary seminars and demonstrations, enjoy delicious food and beverage, experience live entertainment, celebrity chefs, and more, all with the foodie in mind.
This year, there will be more than a dozen Festival Marketplaces which will feature small plates, specialty wines and craft beers. Also being offered once again is the Sip and Savor Pass, which will be available for all Guests looking to try a variety of dishes.
If you are looking for merchandise, there will be a great new line of event merchandise available including festival-themed headwear, apparel, kitchen gadgets, and decor.
For the kiddos, they can even join in on the fun with hands-on "cooking" experiences with Chef Goofy.
Be sure to check back for more details about the 2020 Disney California Adventure Food and Wine Festival!