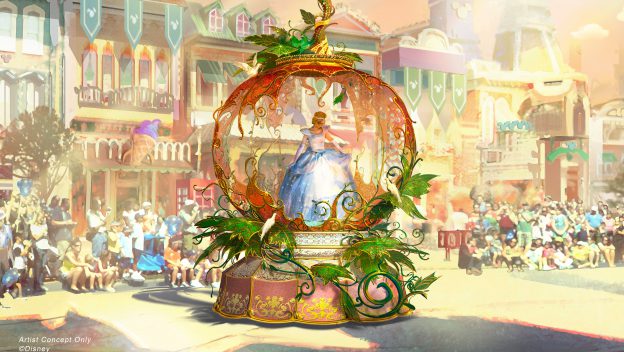 Did you know that a brand new daytime parade is coming to Disneyland Park? Announced back at the D23 Expo, Magic Happens will be led by Mickey Mouse and will celebrate moments of magic from Walt Disney Animation Studios and Pixar Animation Studios films. These stories will be brought to life with stunning floats, artistic costumes and an energetic musical score combined with beloved Disney tunes. Also featured will be dynamic performers and more than two dozen Disney and Pixar characters.
Magic Happens celebrate the moments of magic that happen in Disney characters' lives as their stories unfold. We knew that we'd see scenes from Coco, Sleeping Beauty, Moana, and Frozen 2, but today, we learned about three more stories that would be present.
The first would be Cinderella and we will see the magical moment when her pumpkin is magically transformed around her into a glistening carriage.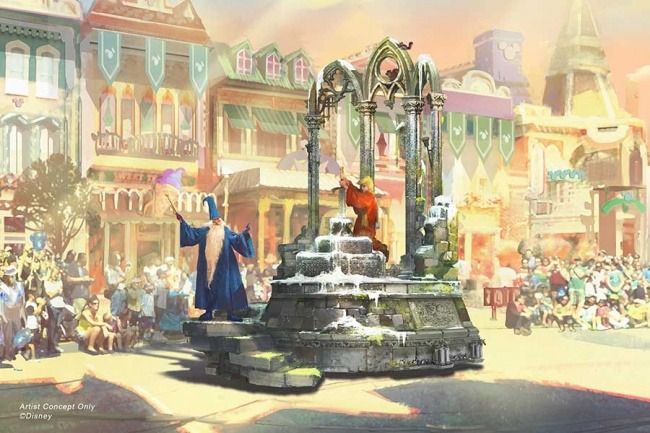 The next is the moment is from The Sword in the Stone as Merlin leads the way for Arthur, who finds the magic within himself as he pulls the sword from the stone.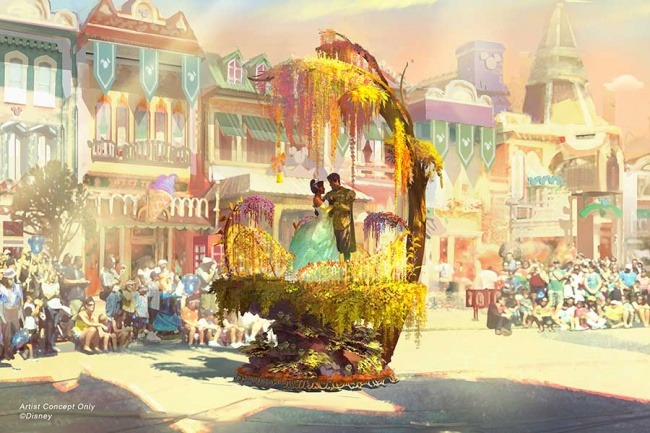 Finally, we'll get to see Tiana and Naveen from The Princess and the Frog are seen amidst a swirl of golden flowers where they share a kiss, completing their transformation back into human forms.
Magic Happens will feature an energetic musical score and a new song, co-composed by singer-songwriter Todrick Hall.
According to Hall, who began his career as a performer in "Beauty and the Beast – Live on Stage at Walt Disney World, "This is a full circle moment for me. I learned how to dance from watching Disney parades, so the fact that I am getting to create the music that these iconic Disney characters are going to be performing to is pretty much the most epic thing that has happened to me in my life!"
As far as the costumes for the performers go, they will embody the spirit of each of the films presented, with the parade's costume design drawing inspiration directly from modern runways. Each costume will look fashion-forward, yet uniquely Disney.
Magic Happens will debut on February 28.