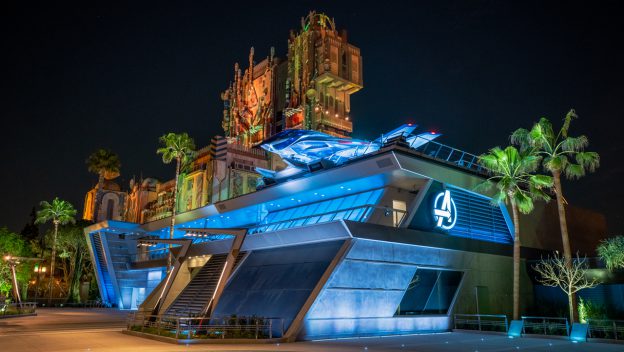 We are so excited! That's because we now know when we can finally experience Avengers Campus, the newest land for Disney California Adventure. It will officially open for Guests on June 4. (It was originally supposed to open on July 18, 2020, didn't due to COVID.) In the new Disneyland Resort land, Guests will be able to experience an area dedicated to discovering, recruiting and training the next generation of Super Heroes in a fully immersive area.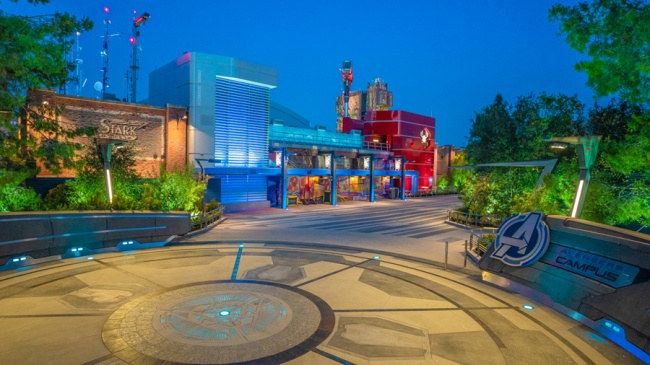 On WEB SLINGERS: A Spider-Man Adventure attraction, Guests will actually be able to sling webs with Spider-Man. At the Worldwide Engineering Brigade – also known as WEB, innovators like Peter Parker have been assembled by Tony Stark to invent new technologies and equip everyday people to become Super Heroes. WEB SLINGERS: A Spider-Man Adventure will be a family-friendly attraction that invites you to put your web-slinging skills to the test. You'll actually get to experience what it's like to be able to shoot webs courtesy of innovative technology that has been adapted specifically for this attraction! How cool is that?
The second main attraction for this land will be Guardians of the Galaxy – Mission: BREAKOUT!. The attraction opened back in 2017 and Guests  help Rocket bust his fellow Guardians of the Galaxy out of the Collector's Fortress. Guests will experience raucous mayhem, music inspired by the movie soundtracks, thrilling free-fall drop sequences and six different story lines.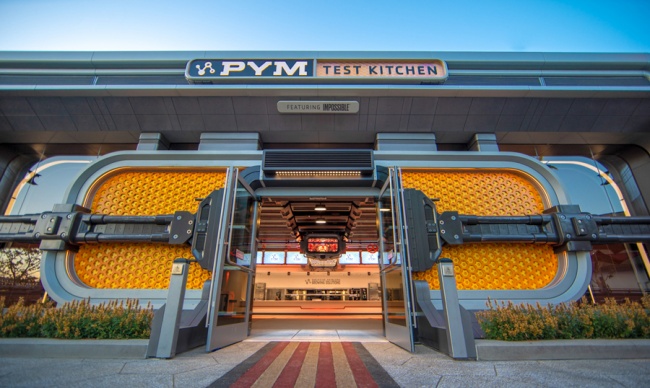 In Avengers Campus, there will be several new dining locations to experience. Pym Test Kitchen is a food innovation science lab. Just as Ant-Man and The Wasp use "Pym Particles" to grow and shrink just about anything, Pym Technologies applies this science to the creation of shareable bites, inventive entrees and sweet treats. You will be able to savor such items as the Impossible™ plant-based large and micro meatballs with pasta, or the "Pym-ini," a panini served by the slice or as a long, multi-portion sandwich.
Adjacent to the Pym Test Kitchen will be the Pym Tasting Lab where you can order a craft beer, ranging from a blood orange hefeweizen to an amber lager, or try one of the Pym Research Staff's Pym Particle-infused cocktail experiments. Both locations will offer mobile ordering via the Disneyland App.
The Shawarma Palace will be another place where you can stop! Guests will be able to enjoy a shawarma wrap at this food cart. Lastly, enjoy a weird menu of intergalactic eats courtesy of Taneleer Tivan at the Terran Treats food cart near Guardians of the Galaxy – Mission: BREAKOUT!
Guests will even be able to interact with your favorite Marvel heroes in unique ways.You may have heroic encounters with Iron Man, Captain Marvel, Black Panther, the Dora Milaje, Black Widow, Ant-Man and The Wasp, the Guardians of the Galaxy, Thor and even Loki. Plus, you may see Spider-Man swinging into action high above Avengers Campus with gravity-defying, acrobatic feats never seen before in a Disney theme park.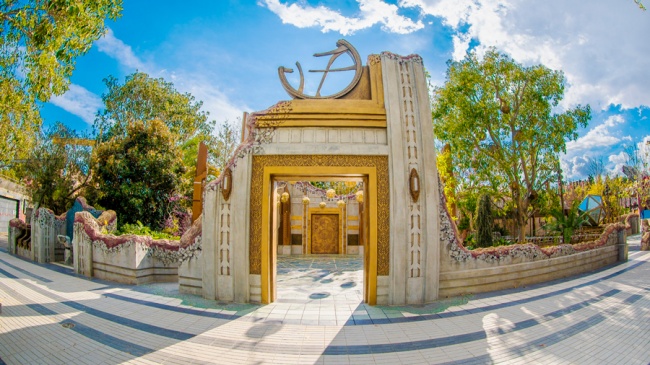 In addition, at a nearby ancient sanctum, Doctor Strange will train recruits in the mystic arts by bringing this ancient sanctum to life with powerful spells. Plus at night, the area glows even more vividly with majestic colors and lights, pulsating with mystic energy.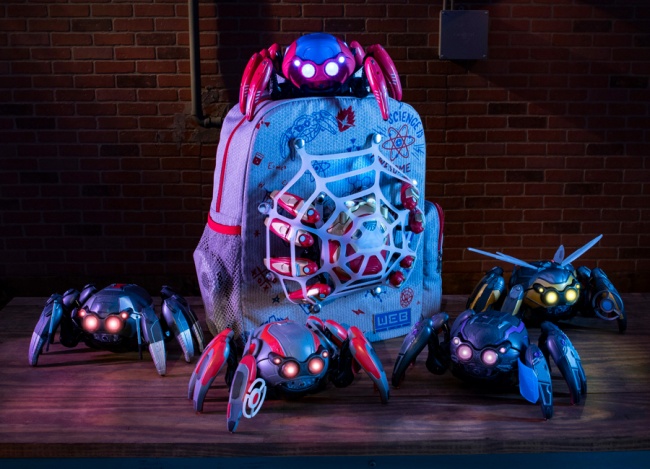 Don't forget the merch! You'll want to bring home all of it! The WEB Suppliers store will offer the latest inventions, including interactive Spider-Bots like the ones you'll see in WEB SLINGERS: A Spider-Man Adventure. Each Spider-Bot has a remote control, and all eight articulated legs move forward and backward. You can even customize your Spider-Bot with tactical upgrades to harness the powers and style of favorite Super Heroes, including Black Panther, Iron Man and Black Widow, as well as Ant-Man and The Wasp. Plus there will even be a specially-designed backpack to carry Spider-Bots. Guests can also pick up things like Spider-Man light goggles, a take-home spider web kit and Funko Pop! vinyl figurines of Spider-Man and Iron Man.
Over at the Campus Supply Pod, pick up official Avengers Campus gear, including performance fleece hoodies and tees, headwear, drinkware and other Super Hero supplies.
We will share all the details that we learn about the upcoming opening of Avengers Campus here! Stay tuned.