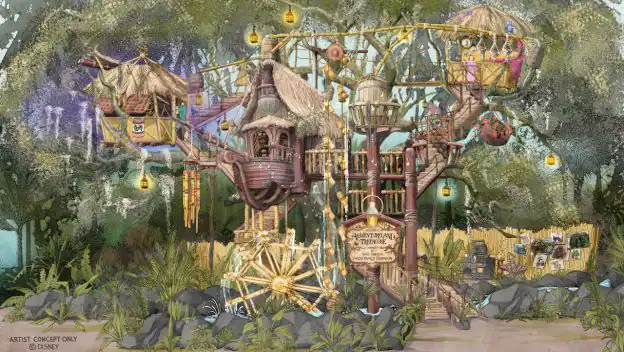 If you've been to Disneyland Park any time recently, you'll have noticed the massive construction going on near the former, Tarzan's Treehouse. The attraction has been under construction and today, we learned a little more about what to expect when it reopens in 2023!
The updated version will be called the Adventureland Treehouse and it will pay tribute to the original treehouse that graced the resort. That treehouse was built for the film, "Swiss Family Robinson." The Adventureland Treehouse will showcase new environments amongst the branches of a giant tree. Guests will once again enter by the giant waterwheel and follow the wood rope stairways.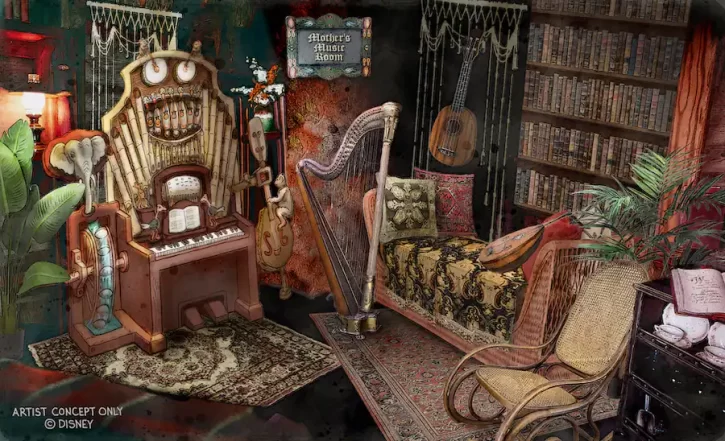 Here, you will find rooms that the family created for one another. From the mother's music den and the young sons' nature room to the teenage daughter's astronomer's loft. All things found in the Treehouse are fashioned from found objects, natural resources, and pure ingenuity.
In addition, the bottom floor will showcase an ingenious kitchen and dining room. They will also find the father's art studio, displaying hand-drawn sketches and paintings of each of the rooms.
No official reopening date has been shared, so follow The Mouse For Less for more information.
For more Disney news and trip planning advice, follow The Mouse For Less on Facebook, Twitter, Instagram, YouTube, or TikTok.