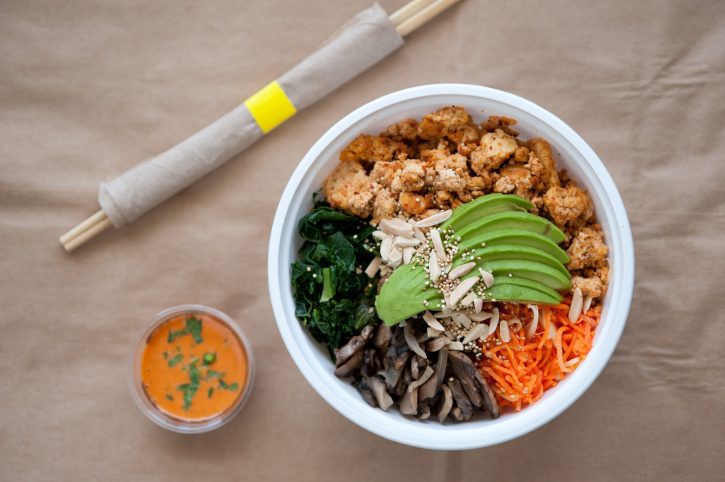 There is a restaurant renaissance happening at the Downtown Disney District at the Disneyland Resort over the next few years. This includes the newly announced Parkside Market, which will be a new, curated collection of diverse culinary concepts brought to life by Levy. There will be four offerings under one roof as part of the expansion on the west end. These offerings include Seoul Sister, Sip & Sonder, GG's Chicken Shop, and a new rooftop bar. Let's learn more about these establishments.
Seoul Sister is a fast-casual modern eatery that will serve a Korean-forward menu. It will be based on bibimbap (Korean rice bowls) with a California twist. There will be bold Korean flavors through marinated meats, colorful vegetables and savory sauces over rice, noodles or salad. There will also be appetizers, an Asian-inspired breakfast menu, and hand-crafted drinks.
Sip & Sonder, from founders Amanda-Jane Thomas and Shanita Nicholas, is a Black women-owned brand. It has been recognized as one of the best cafés in L.A. by the Los Angeles Times. Guests can enjoy Sip & Sonder's signature lattes, as well as fresh treats, frozen drinks and Caribbean-inspired bites.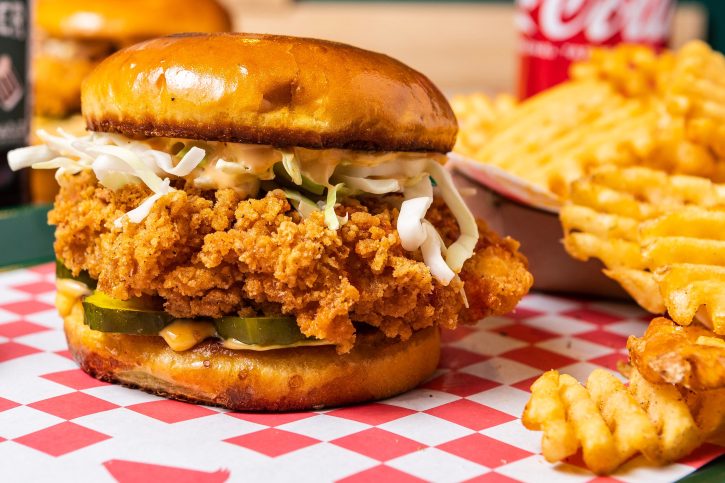 GG's Chicken Shop, from Boka Restaurant Group, was founded by James Beard Award-winning restaurateurs Rob Katz and Kevin Boehm, alongside Michelin Star Chef Partner Lee Wolen. The restaurant is named after Wolen's mother Geri. The shop will serve a family-friendly menu of chicken sandwiches, salads, and classic dinner table sides. The first brick-and-mortar GG's Chicken Shop opened earlier this year in Chicago and this new location in Downtown Disney District will be its first on the West Coast.
There will also be a second story bar available. This will be an al fresco spot offering great views to sip signature craft cocktails and mocktails. Refreshing selections will include frozen lemonades, frozés, espresso martinis, shareable cocktails and spirit-free elixirs.
Opening later this year in Downtown Disney will be a new stage and lawn for special events, activities, musical entertainment and more. It will be found on the west end of the district. Guests will see a soaring new sculptural tower designed by Nikkolas Smith that will pay tribute to the work of pioneering architects of color in Southern California during the mid-20th century. It will include unique geometric patterns in the sculpture, evoking the famed mid-century buildings they created.
There's no official word on when these establishments will debut.
As a reminder, the Downtown Disney District is also adding Din Tai Fung, Paseo and Céntrico, and Porto's Bakery and Cafe.
Follow The Mouse For Less for more information about the latest Downtown Disney District news.
For more Disney news & trip planning advice, follow The Mouse For Less on Facebook, X, Instagram, Threads, YouTube, or TikTok.