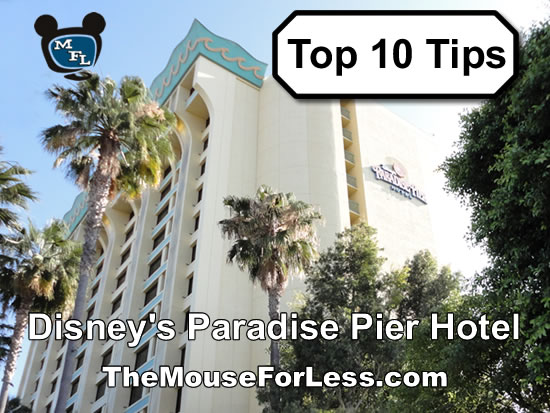 °o°  Parts of Disney's Paradise Pier Hotel overlook the Paradise Pier area of Disney California Adventure Park.  The Paradise Pier Hotel has a light and breezy appearance to it with a beach-y feeling to it.  °o°
Paradise Pier Top 10 Tips
-by TheMouseForLess Readers
If you can score an upper theme park view room that overlooks the Paradise Bay Lagoon, you can watch the World of Color from your room.  Just remember that you may be watching it from the back of the projections.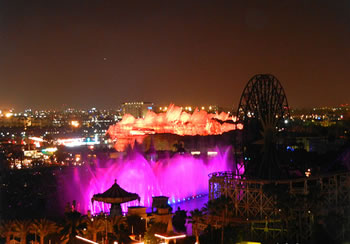 This Paradise Pier Top Ten Tip is to remind you to cool off and relax while on vacation.  The pool at Disney's Paradise Pier Hotel is located on the roof of the 3rd floor.  There is a water slide reminiscent of a roller coaster that ends in a shallow trough of water.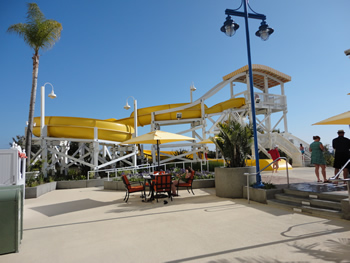 This Paradise Pier Top Ten Tip is to provide you with a little downtime.  Are you looking for a quiet place for your kids to cool down?  Paradise theater shows Disney short films in a beach-themed room.  T
Movie nights – On select evenings, offered indoor or outdoors according to conditions, gather together to watch some popular Disney films.   Ask at guest services when you check in about the movie schedule during your stay.   You are encouraged to bring refreshments, just not in glass containers please!   Show up to get your seat 30 minutes prior.
On nights that fireworks are shown, they can be viewed from the pool area.  The soundtrack is piped-in.
Disney's Paradise Pier Hotel has a great gift shop for souvenirs, but it is also a short walk over to the Downtown Disney District for more shopping and dining pleasure.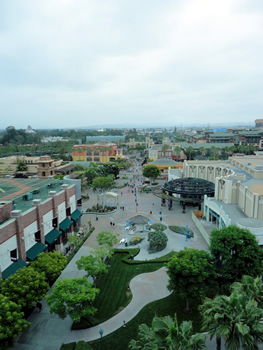 Surfside Lounge is a large open place to get simple breakfasts and snacks, specialty coffees, and drinks.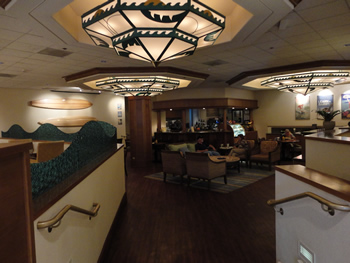 Trivia – ask at guest services for a trivia sheet, fill it out and return it for a themed prize.  Not some of the trivia challenges may require you to enter the theme parks for answers.
All Disneyland Resort Hotel guests are eligible to enjoy Extra Magic Hour early admission to one of the parks every day of their hotel stay that it is offered.  (Park admission ticket required.)  Check with the front desk for the schedule.
Paradise Pier offers family suites and larger suites, some sleep up to 13 adults.
Do you have any tips you feel should be included in Paradise Pier's Top Tips?   Email us at info@themouseforless.com