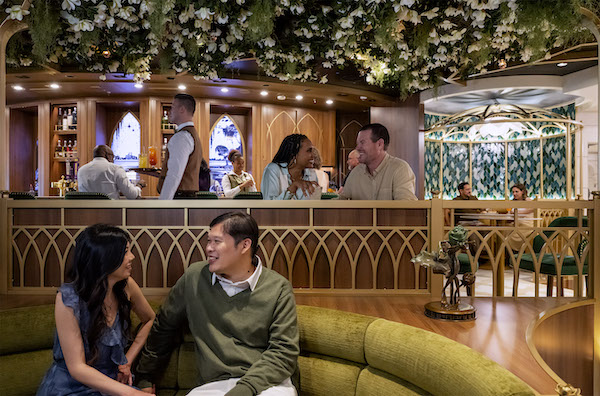 The Disney Wish is officially debuting to Guests soon and Guests who are 18 and older will have some fantastically themed places specifically for them to relax, unwind, and socialize.
The Bayou
The Bayou is a swanky spot that is themed around the film, The Princess and the Frog. Guests will see a canopy of magnolia blossoms and lily pads, as well as vibrant green and gold hues. The evenings will include a live jazz band, and yes, there will be beignets. This is the lounge I'm most excited to experience.
Star Wars: Hyperspace Lounge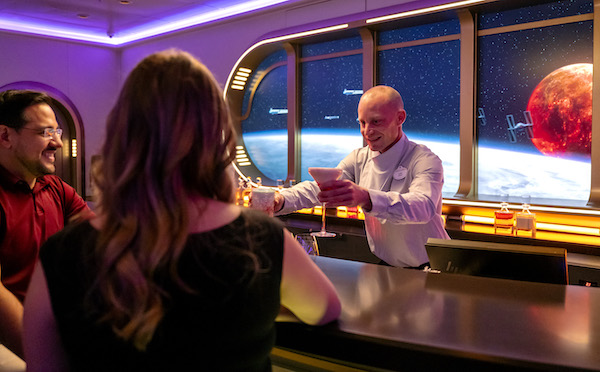 The lounge that has been talked about the most for the Disney Wish is the Star Wars: Hyperspace Lounge. This space is is designed to be a yacht-class spaceship. It has been outfitted with sleek, luxurious décor. Guests will be able to sip on a galactic concoction that is truly out of this world. And yes, Guests will be transported to iconic locations from the Republic, Empire and First Order. This highly immersive space makes Guests feel like they are actually living in the Star Wars films. (Even jumping through hyperspace.)
Nightingales
Located right off of the Grand Hall, Guests will find Nightingales piano bar. Inspired by Cinderella's song "Sing Sweet Nightingale," this space exudes elegance. It includes rose gold accents and a glittering chandelier at its center. There will be specialty cocktails, bubbling champagnes, and fine wines, perfect for that fairy tale evening.
Keg & Compass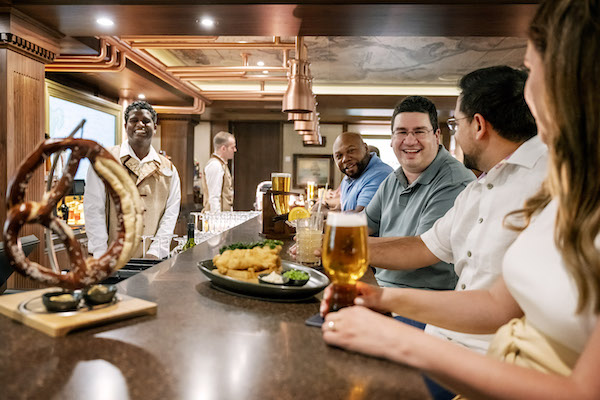 The last spot to check out is the pub that pays homage to seafarers, sailors and maritime adventurers called Keg & Compass. Pick up a custom craft brew here and take in the traditional map that spans the entire length of the ceiling. Guests can also watch live sports, news and major broadcast events here.
Follow The Mouse For Less for more information about the latest Disney Cruise Line news.
For more Disney news and trip planning advice, follow The Mouse For Less on Facebook, Twitter, Instagram, YouTube, or TikTok.