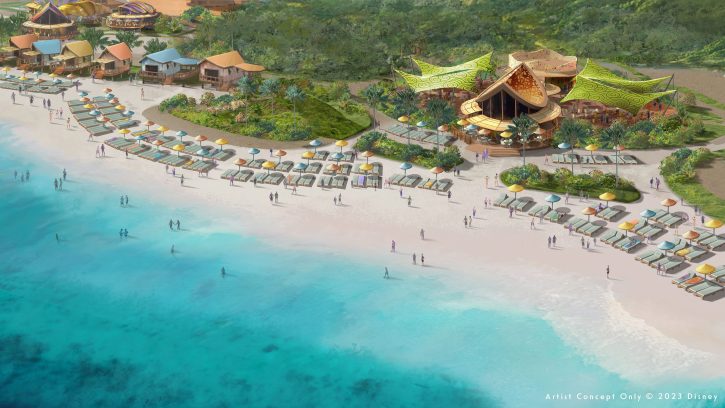 In 2024, Guests will be able to visit the new Disney Lookout Cay at Lighthouse Point. This will be the name of the brand new island destination that select Disney Cruise Line Guests will be able to visit.
Disney teams are collaborating with talented artists and cultural advisors in the Bahamas to shape an experience that celebrates the natural beauty, traditions and artistry of the one-of-a-kind nation.
This location will be found on the island of Eleuthera in The Bahamas. Lighthouse Point will be a unique celebration of Bahamian culture brought to life with the quality and service of a Disney vacation. Guests arriving at Lighthouse Point will be greeted by distinctive, sweeping architecture.
Disney is working to respect the environment, as at least 90 percent of the destination's electricity needs will be met by an onsite solar array. In addition, the pier was designed to avoid the need for dredging and elevated walkways will help limit impact on the landscape.
More details about Disney Lookout Cay at Lighthouse Point.
Follow The Mouse For Less for more information about the latest Disney Cruise Line news.
For more Disney news and trip planning advice, follow The Mouse For Less on Facebook, X, Instagram, Threads, YouTube, or TikTok.