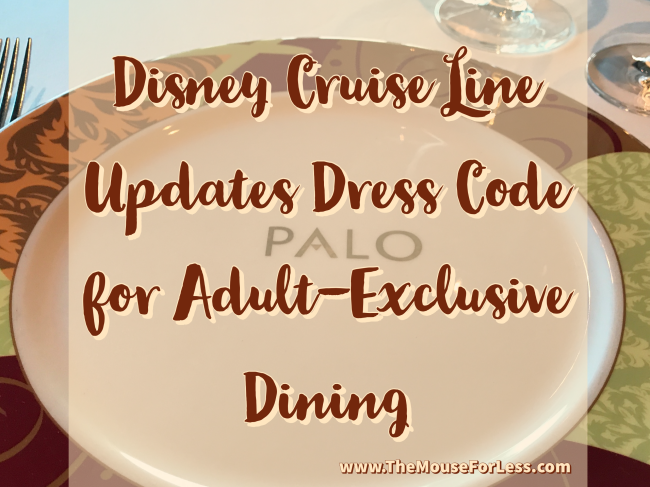 If you'll be sailing on Disney Cruise Line this summer now (and moving forward) you'll want to be aware of the changes that were made for the dress code for Guests dining at the adult-only restaurants. This dress code update applies to Remy, Enchanté, the Meridian and the Rose. This update follows that of other adult-exclusive restaurants, including Palo. All of the Disney Cruise Line ships are impacted by this change. That includes the Disney Wish, the Disney Dream, the Disney Fantasy, the Disney Magic, and the Disney Wonder.
Due to the fact that these restaurants are elegant dining experiences, it has always required that Guests should dress in a more sophisticated attire. It is still recommended that Guests wear formal or semi-formal attire. However, Guests may now be permitted to dine as long as they are wearing dress casual attire with a polished look. This includes things like dress pants, jeans in good condition, blouses, collared shirts, and lifestyle shoes. T-shirts, swimwear, and sports attire are still not permitted to be worn when dining.
Follow The Mouse For Less for more information about the latest Disney Cruise Line news.
For more Disney news and trip planning advice, follow The Mouse For Less on Facebook, Twitter, Instagram, YouTube, or TikTok.