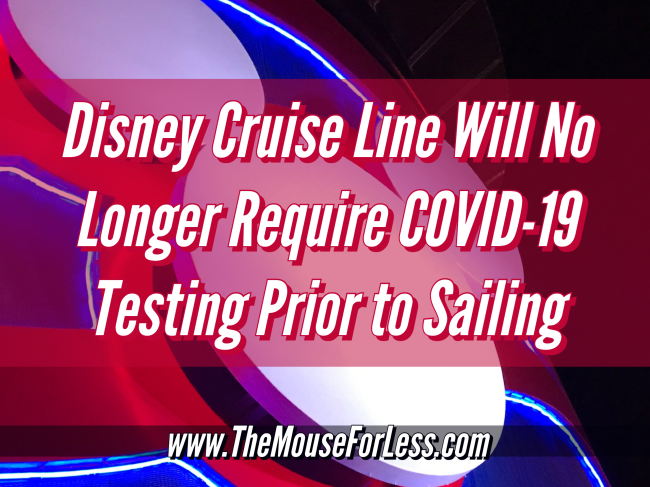 There's been another huge change for those who have upcoming sailings on Disney Cruise Line. Beginning November 14, 2022, for sailings departing from the United States, Disney Cruise Line will no longer require Guests to provide proof of a negative COVID-19 test prior to sailing. This is true regardless of vaccination status. It is still highly recommend that all Guests be fully vaccinated, however. Disney Cruise Line does encourage unvaccinated Guests to take a COVID-19 test two days prior to sailing.
Guests booked on sailings departing from the U.S. from November 14, 2022, through January 31, 2023, may modify or cancel their sailing by November 13, 2022 without any Disney-imposed cancellation fees. Standard cancellation policies and terms and conditions will once again apply for any cancellation or modification requests received on or after November 14, 2022.
Guest will still need to complete Online Check-in beginning 30 days prior to their sailing. Guests will need to submit any required documents as well as select a Port Arrival Time. Guests will not be permitted at the terminal or in parking areas before their scheduled arrival time. Those who do arrive early will be asked to return at their scheduled arrival time.
Follow The Mouse For Less for more information about the latest Disney Cruise Line news.
For more Disney news and trip planning advice, follow The Mouse For Less on Facebook, Twitter, Instagram, YouTube, or TikTok.