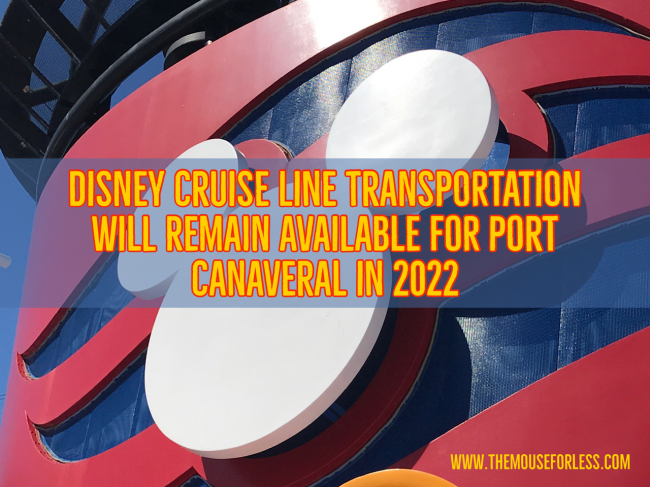 A little while back, Walt Disney World announced that they would be doing away with Disney's Magical Express, which is officially retiring in 2022. Of course, the question was then asked, what about those sailing on Disney Cruise Line in 2022? Would those Guests still be able to use Disney transportation to get to and from a Disney Cruise if they were sailing out of Port Canaveral? (You know, once cruising can finally resume.)
Well, I bring good news! Ground transfers will still be able to be purchased through Disney Cruise Line for those Guests. This will include travel between Orlando International Airport and Port Canaveral, then back. It also includes travel between a Walt Disney World Resort hotel and Port Canaveral.
Disney Cruise Line transportation between the airport and Port Canaveral is only available for Guests on their embarkation and debarkation days. The cost for this Disney Cruise Line transportation option is $39 per Guest. To add ground transfers, it is recommended that you do so in advance by calling (800) 951-3532. Guests should schedule ahead of time, because upon arrival, there may be a limited number of seats available. You would then need to find your own method of transportation to/from the port. (And trust me…that could get very pricy!)
This, of course, may be subject to change in the future.