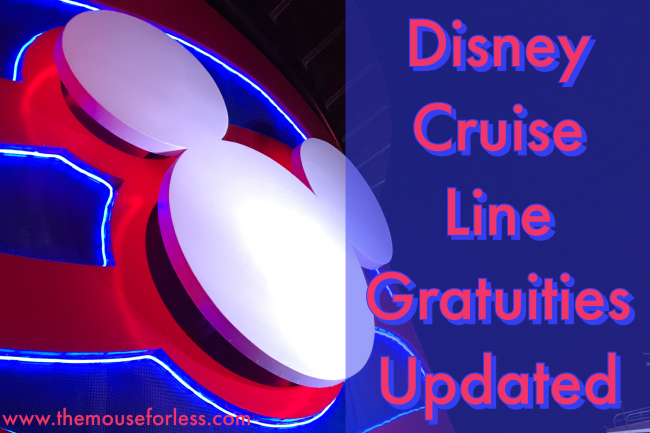 Guests sailing on Disney Cruise Line know how much of a first class experience they receive and it's all thanks to the incredible Crew Members onboard the ships. These Crew Members provide world-class service and create life-long memories for Guests.
In recognition of all that they do, Disney has increased the recommended gratuity guidelines. The recommended increase is $0.25 per person/per day for the Assistant Dining Room Server, Dining Room Server, Dining Room Head Server and Stateroom Host/Hostess. The total recommended gratuity is $14.50 per person/per day based on the length of the cruise.
For those staying Concierge, recommended gratuities have also been increased for the Assistant Stateroom Host/Hostess. This means that the recommended gratuity is $15.50 per person/per day for Concierge Guests. This is based on the length of the cruise. Additionally, Concierge Guests often ask for guidance regarding gratuities for the Concierge Lounge Team. As a suggestion, it is recommend that they receive $8 per Guest/per day for the voyage. Do keep in mind when tipping that it is always up to the Guest to determine what they feel is appropriate.
For those wo pre-paid their gratuities prior to July 2, 2022, they will be protected. And do keep in mind, for exceptional service you can always provide more than the suggested amount!
Follow The Mouse For Less for more information about the latest Disney Cruise Line news.
For more Disney news and trip planning advice, follow The Mouse For Less on Facebook, Twitter, Instagram, YouTube, or TikTok.