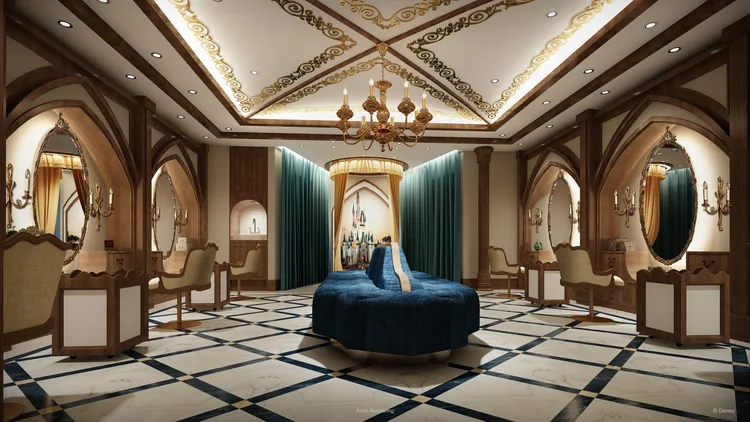 For those of you with little ones, I bring fun news! The Bibbidi Bobbidi Boutique will be available for fun makeovers on the Disney Wish! Kiddos ages 3-12 are able to participate in magical makeovers that will include hairstyling, makeup, costumes and accessories.
As you can see above, the version on the Disney Wish will be a storybook inspired salon. The venue will feature beautiful wood detailing, chandeliers with candle lights and design elements inspired by Cinderella. There will also be a mural featuring a majestic wooded landscape and Cinderella Castle.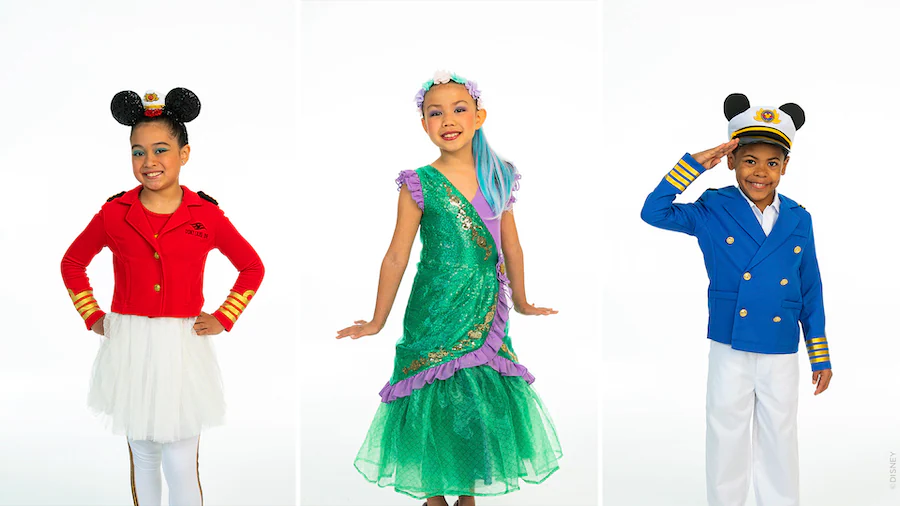 In addition to the princess, pirate and knight transformations that are currently already available at the Bibbidi Bobbidi Boutique, the Disney Wish will offer a selection of brand-new looks. For the first time ever, Guests will have the option to look like Captain Minnie Mouse and Captain Mickey Mouse. Guests will receive a nautical headband or captain's hat to complete the new Minnie and Mickey makeovers. Or you can choose the new Ariel look where you'll get a matching necklace and tiara.
In addition, for those sailing on another ship, all the other Disney Cruise Line ships offer a version of the Bibbidi Bobbidi Boutique.
The Disney Wish will officially set sail on its maiden voyage on July 14.
More On The Disney Wish
More details will be shared about the Disney Wish in the future! Stay tuned to The Mouse For Less.
For more Disney news and trip planning advice, follow The Mouse For Less on Facebook, Twitter, Instagram, YouTube, or TikTok.