This post may contains affiliate links for your convenience. If you make a purchase after clicking a link we may earn a small commission but it won't cost you a penny more! Read our full disclosure policy here.
My love of Walt Disney World began as a little girl (about age 5), when my parents brought my younger brother and I there for the first time.  I remember soaring high over Fantasyland in a flying elephant and diving 20,000 leagues under the sea.  I have returned to WDW several times since then, including a honeymoon trip in the scorching August heat.  However, one trip stands out above the rest and will always be dear to my heart.  Most people would probably say that their standout trip was the first time they brought their children and saw the wonder in their eyes at that first glimpse of the castle.  For me, it was the trip that we didn't bring our children.
After trying for over a year and a half to get pregnant, we conceived twin boys in November of 2003.  My husband and I were overjoyed and immediately began plans for the roller coaster ride that we were sure to encounter.  That ride took an unexpected and tragic turn when our sons were born in April of 2004, at just 23 weeks.  After several hours of struggling and an emergency baptism, our beloved twins passed away.
My husband and I knew that we just needed to take a trip somewhere to get away.  While my first suggestion for a trip was almost always WDW, the thought of going somewhere that is so family-oriented initially turned me off.  However, the more I thought about it, the more I realized that a busy vacation that would leave little time to think about the real world was just what we needed.  We decided to go that July for the 4th and my 29th birthday (which is the 8th).  We booked our trip and started planning our daily itineraries.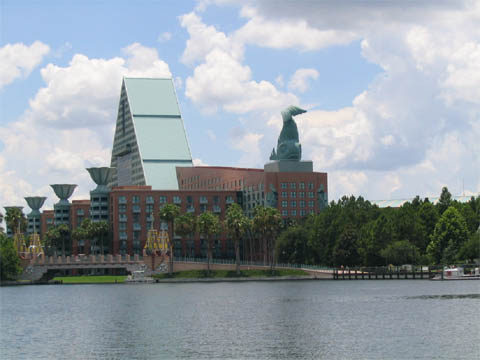 While we originally planned on staying at Port Orleans (the French Quarter section before the name change), we were able to get a good deal at the Dolphin and couldn't pass up the chance to stay so close to our favorite park – Epcot.  We were even fortunate enough to get a room with a view of Illuminations.  We really enjoyed strolling along the Boardwalk in the evenings before returning to our room.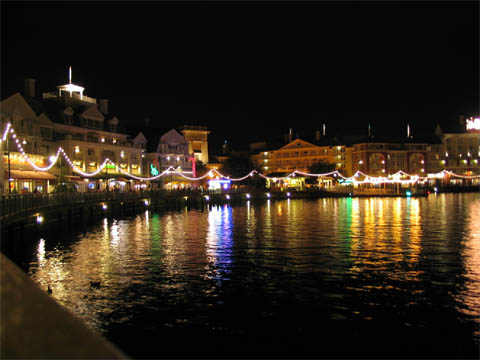 We decided to spend the evening of the 4th at the Magic Kingdom to see "Fire in the Sky."  While I have always enjoyed the fireworks at WDW, this was the most amazing display ever.  There was no bad place to stand, as the fireworks were going off in every direction.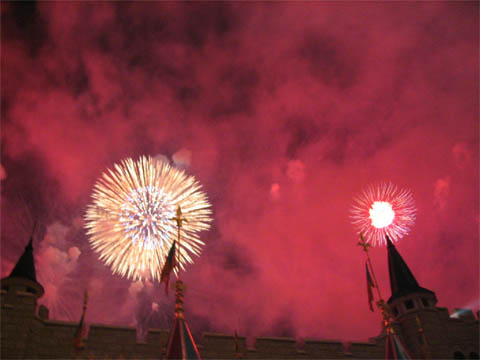 I think my favorite part of the trip were the three tours that we took.  There were only adults on these tours, so it was easy to forget about our loss, if only for a while.  We did The UnDISCOVERed Future World and the now discontinued Hidden Treasures of the World Showcase at Epcot and Keys to the Kingdom at the Magic Kingdom.  We had never done any tours at WDW before, so this was an exciting experience for us.
My husband and I completely immersed ourselves in our daily experiences.  I can honestly only remember one time when I started to be sad, and that was at the beginning of our trip.  What could have been the worst birthday of my life was actually a lot of fun.  We had dinner at Fulton's Crab House in Downtown Disney before seeing Cirque du Soleil's La Nouba.  I smiled and laughed like I thought I never would again.  Life had joy and meaning again, and I have WDW to thank for that.  It had always been a place of magic and innocence for me, and now it was a place of healing.
Our son David was born in October the following year, and we were surprised with another son in February of 2008, a year after becoming DVC members.  Our sons are rapidly becoming Disney aficionados themselves and always look forward to our trips.  I hope that WDW will always bring them the same peace and joy that it has brought me.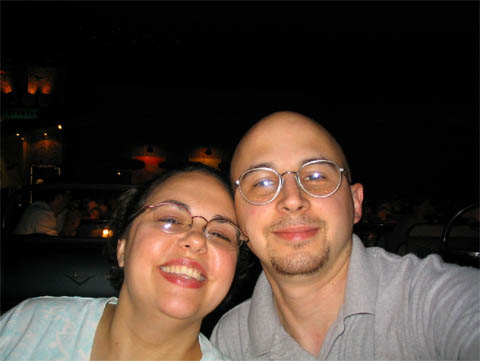 By Lindsey Tullier