Give Kids the World Village opens Kelly's Sunny Swing
|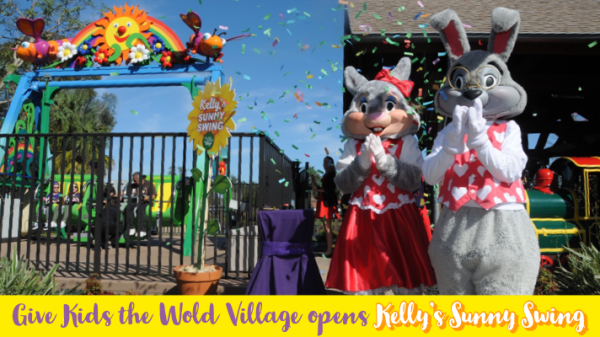 Picture provided by Give Kids the World
Give Kids the World Village is an 84-acre non-profit resort know for showing love to critically ill kids and their families when they visit central Florida for their wish trip. So, it is only fitting that they opened their newest accessible attraction on Valentine's Day.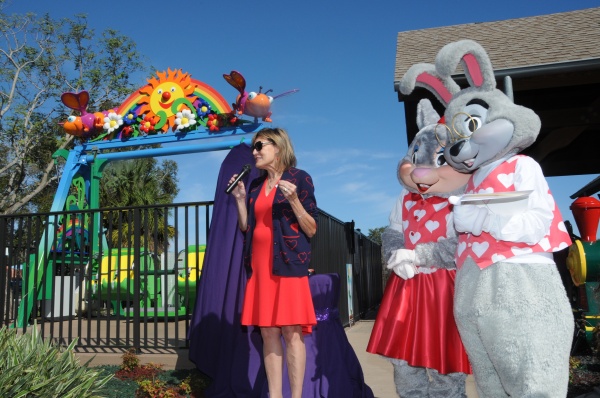 Give Kids the World CEO Pamela Landwirth with Ms. Merry and Mayor Clayton. Picture provided by Give Kids the World
As the third ride donated by Zamperla Rides, Kelly's Sunny Swing is the fourth wheelchair accessible ride at Give Kids the World Village. "It's so important that we make everything as accessible as possible for our visiting families," stated CEO Pamela Landwirth at the swing's grand opening. The Enchanted Carousel was the first wheelchair accessible ride dedicated 25 years ago at the Village. Later it was joined by JJ's Express and Lori's Magical Flight, and now Kelly's Sunny Swing.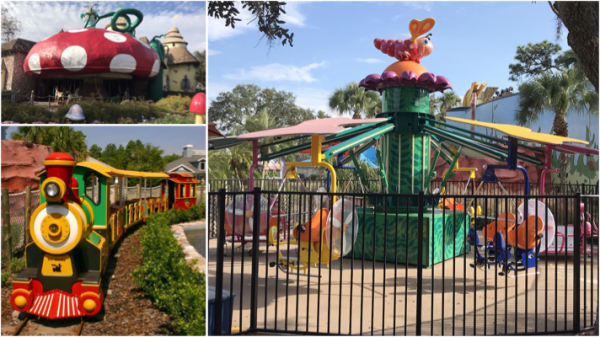 Enchanted Carousel, JJ's Express and Lori's Magical Flight
Named after an 8 year old wish child that visited in 1993, Kelly's Sunny Swing has room for 8 people and one wheelchair. This allows the whole family to ride together! During my first volunteer trip last April, I remember a Village family expressing how amazing it was to have opportunities for their daughter to ride the same rides as them in her wheelchair.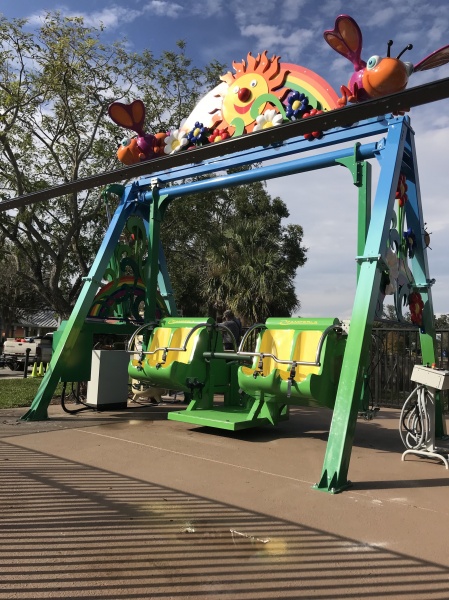 I was able to see Kelly's Sunny Swing being installed back in November, and I can't wait to have the opportunity to see it in action the next time I volunteer at the Village. Give Kids the World Village is a place of yes, and Kelly's Sunny Swing is another opportunity for wish kids and their families to enjoy their visit to central Florida together.
Have you ever visited Give Kids the World Village? Would you like to volunteer on your next trip to Central Florida? Visit www.gktw.org/volunteer/ to find out how to become a volunteer.
Did you like this article? Make sure to share it with your friends! Check below for easy ways to share!
Want to visit the the Walt Disney World Resort? Contact The Magic for Less Travel for more information and a free, no-obligation quote.