Easter Peeps make great Olaf snowman lollipops
|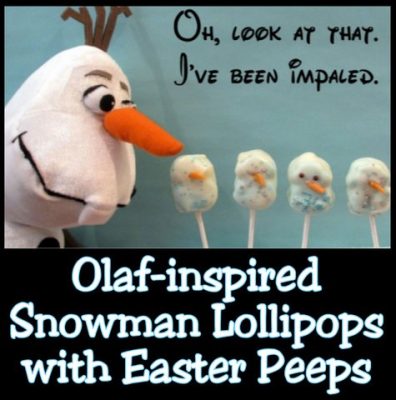 Spring brings a limited-time window to use a classic Easter treat to make Olaf snowman lollipops. Sugary Peeps treats transform into Frozen-themed goodies with simple details. Do you want to build a snowman? Here's how!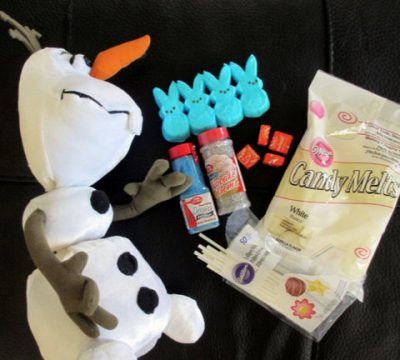 Ingredients and tools
Peeps bunnies (any color)
White candy melts
Lollipop sticks
Orange gummy candy (I used Starburst)
Sprinkles or other decorations
Microwave or other method to melt candy
Waxed paper
Baking sheet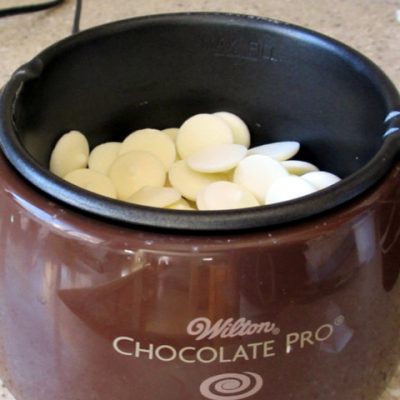 To build your snowman
1. Melt candy melts according to package directions in a double boiler, microwave-safe bowl, or a chocolate melter (mine is a Wilton Chocolate Pro).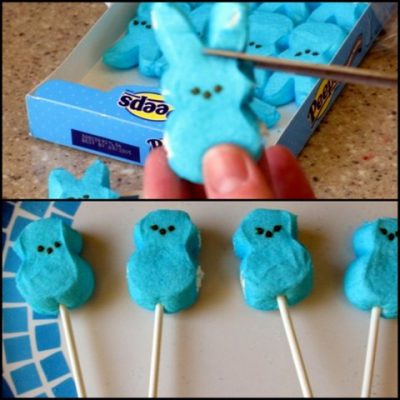 2. Cut ears off of bunny Peeps and insert lollipop sticks.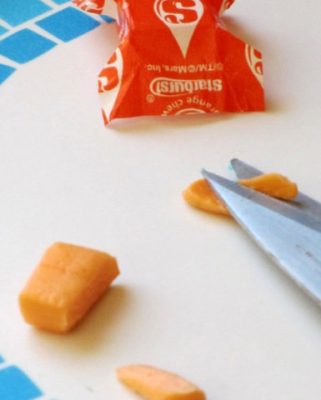 3. Cut gummy candy into tiny, carrot-nose-shaped pieces (think Olaf's nose!)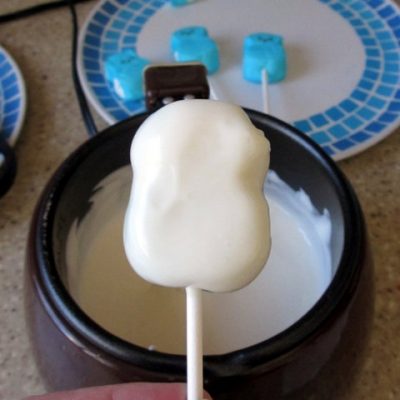 4. Dip your Peep-on-a-stick into melted white candy. Use a spoon to help cover the whole Peep.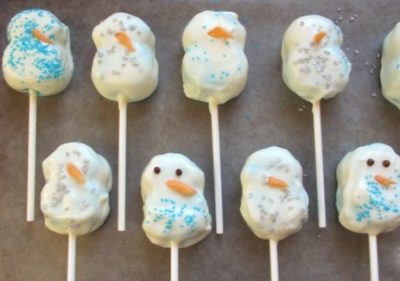 5. Immediately decorate with a candy nose, sprinkles or other decorations. Place the snowmen gently on waxed paper. Then cool in refrigerator until hard (at least an hour).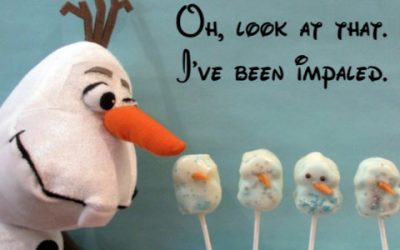 These tasty treats would be great for a child who can't get enough of the movie Frozen, or won't let you leave the Frozen areas of Norway when you visit Epcot. They would also make a chilly addition to a Frozen-themed birthday party without being too princess-focused.
Have you made any treats from your favorite Disney movie? Would you like to build some Olaf snowman lollipops?
Did you like this article? Make sure to share it with your friends! Check below for easy ways to share!