Boma's Kokonut Rice Recipe
|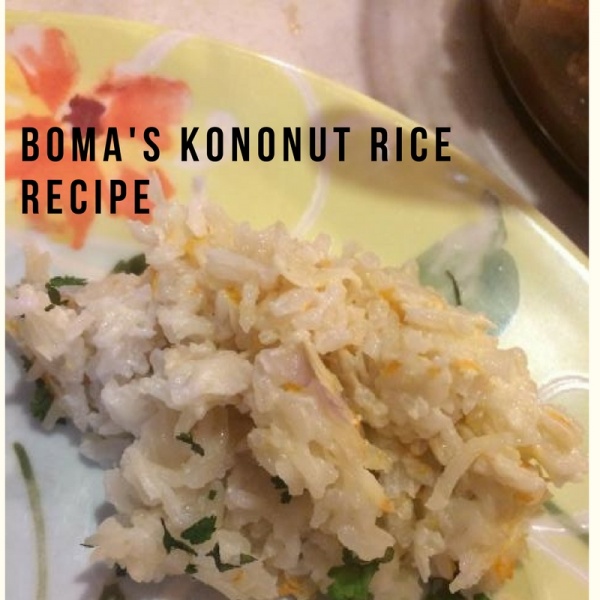 One of the great things about eating at the Animal Kingdom Lodge is getting to try some authentic African cuisine, which you may be unable to find near your home. A great side dish served at Boma is their Kokonut Rice, which is a slightly sweet and sticky rice that pairs nicely alongside the main courses. So I was excited to try this recipe at home and put a different twist onto our usual white rice.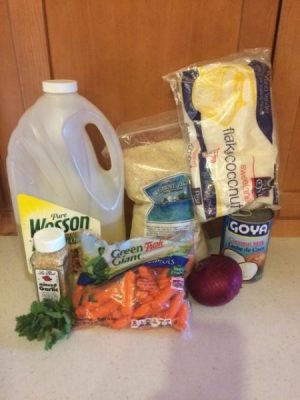 Ingredients
1 cup long grain rice (I used jasmine rice because I prefer the texture)
1/3 cup red onion
¼ cup carrots
¼ cup sweetened coconut
½ teaspoon mince garlic
1 can unsweetened coconut milk (you may need to look in the cultural foods aisle at your grocery store for this)
2 tablespoons vegetable oil
1 cup water
1 teaspoon salt
1 Tablespoon fresh cilantro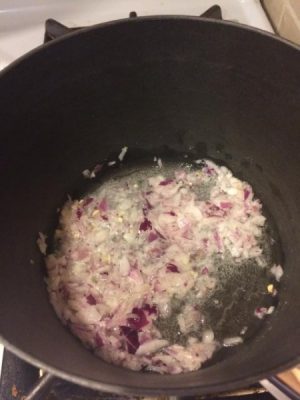 First, dice the onion and cilantro and grate the carrots. Then, in a large saucepan, heat the vegetable oil. When the oil is hot, add in the onion and minced garlic. Saute for 1-2 minutes, stirring periodically.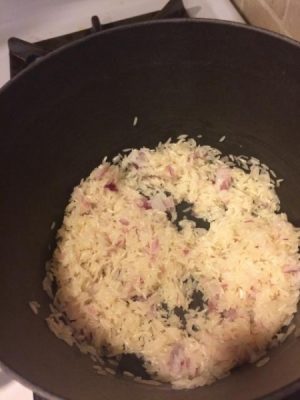 Add in the rice, and stir the mixture until the rice is completely coated with oil.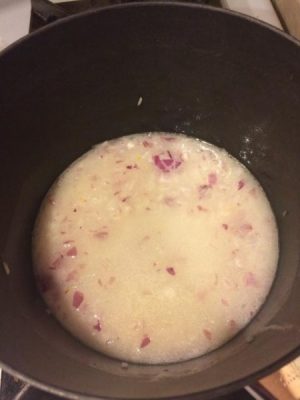 Then add the water and give it a good stir. Raise the heat to high and wait for the water to boil.
Add in the coconut milk, give the rice one more good stir, and then cover the pot and lower the heat to a simmer. Let the rice simmer for 15 minutes without touching it.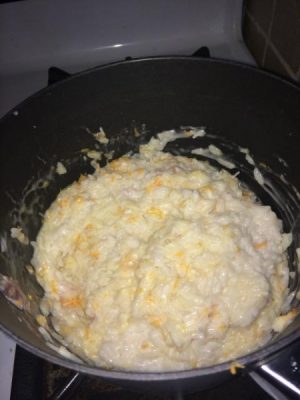 Check your rice. If it looks like it is drying out, add a couple of tablespoons of water. Then add the grated carrots , salt, and sweetened coconut and mix that it quickly with a fork. Cover the pot again and let it simmer for another 5 minutes.
Remove your pot from the heat and let it rest for five minutes. Garnish with the fresh cilantro.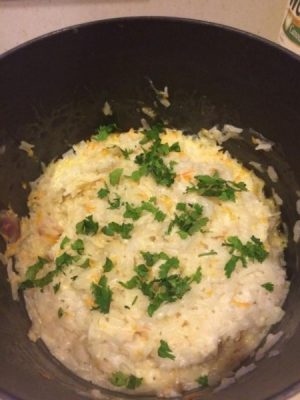 We made this recipe alongside some honey chicken, and they worked very well together. I thought this recipe stood up very well to the original rice found at Boma. All of my children ate it, which is a definite plus, and we had some leftover for another meal. The rice held up well for leftovers. We will definitely try this again, since it was a nice way to dress up our rice and a very easy recipe to prepare.  It's also a good recipe to have on hand if you have vegetarian/vegan eaters, since none of the ingredients come from animal products.
Have you ever made Boma's Kokonut Rice before? What tips do you have? Share them in the comments.
Did you like this article? Make sure to share it with your friends! Check below for easy ways to share!
Incoming search terms:
boma coconut rice
disney boma recipes- coconut rice
boma coconut rice recipe
coconut rice boma animal kingdom lodge recipe
rice dish served at african restaurant in disney world