'Ohana's Honey Coriander Wing Recipe
|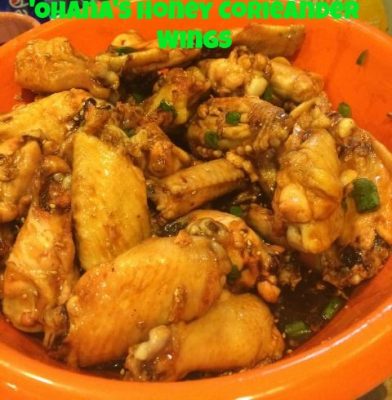 My family and I love to eat chicken wings, and one of our favorites styles is served at 'Ohana at Disney's Polynesian Resort. The wings at 'Ohana are sweet and savory with just a little heat, drenched in a honey coriander sauce that makes you want to just keep eating more of them. I will not try to estimate how many of these wings I have actually consumed over the years, but I venture to say it's a lot. So I was very excited to try making this recipe in my own home.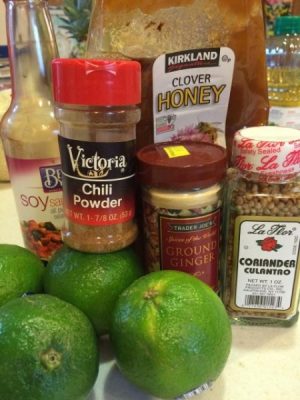 Ingredients:
2 lbs chicken wings
1 ¾ cups honey
1 cup soy sauce
2 fresh limes
¼ cup coriander
¼ cup ground ginger
1/8 cup chili powder
salt and pepper to taste
(Note: I was serving a large crowd, so I doubled this recipe. You may notice this in the photographs)
First, you'll want to cook your chicken wings. I seasoned mine with a little salt and pepper, laid them in a couple of roasting pans and cooked them at 450 degrees for about 20 minutes. At this point, I removed the wings, flipped them over, and returned them to the oven for another 15 minutes.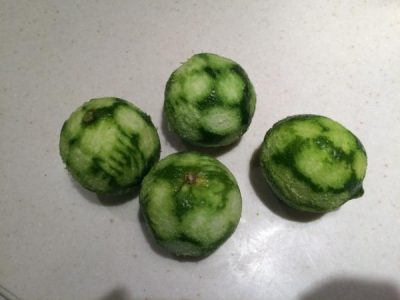 While the chicken is cooking, zest each of the limes. Combine the lime zest with the honey, soy sauce, ginger, chili powder and coriander in a saucepan. Heat the sauce over medium heat until it comes to a simmer, stirring occasionally.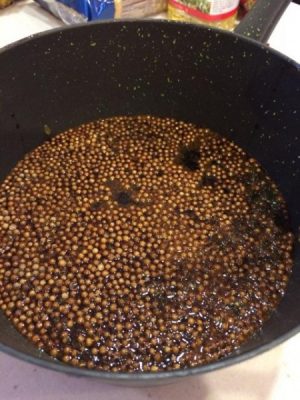 When your wings are cooked, remove them from the oven and place them into a deep dish or bowl. Then, pour the sauce onto the wings through a strainer (to remove the hard shells of the coriander). The coriander seasoning will be within the sauce even without the shells. Season with sale/pepper to taste. We also added some freshly chopped green onion to ours.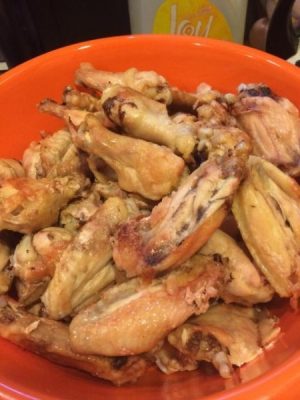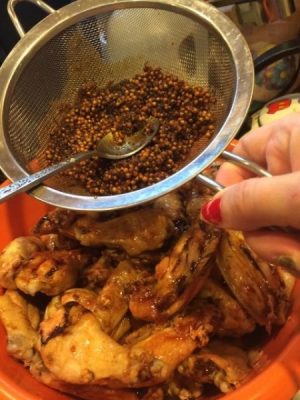 These wings were delicious, though I found that the sauce made them just a little soggy. Next time, after adding the sauce, I may return the wings to the oven for a couple of minutes under a broil setting to see if I can make them just a little crispier. Otherwise, I would make this recipe again in a heartbeat.
Incoming search terms:
Disney ohana chicken wings
ohana chicken wing recipe polynesian
ohana chicken wings recipe
Baked coriander Chicken Wings
ohana chicken wings
ohana honey coriander chicken wings recipe
o\hana\s sesame honey chicken wings at disneyworld