Spirit of Aloha Fried Rice Recipe
|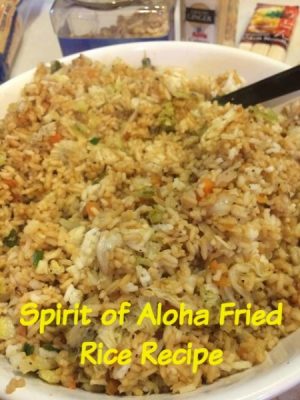 This year, my daughter decided on a Polynesian themed birthday party, which seemed like a good opportunity to try out some of the Walt Disney World recipes from Disney's Polynesian Resort. One of the recipes which seemed like a good option for a large crowd was for the fried rice served at the Spirit of Aloha dinner show. The ingredients for this recipe are common enough that even a picky eater is likely to enjoy it, but it was still flavorful.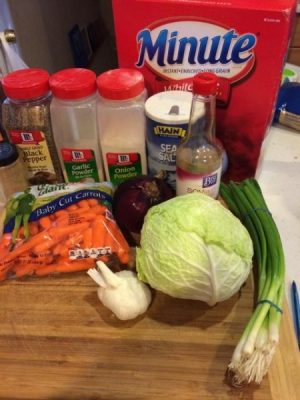 Ingredients:
1 lb. Rice
¼ cup carrots
½ cup cabbage
2 Tbsp soy sauce
2 Tbsp green onion
1 Tbsp butter (we used a butter substitute)
1 Tbsp garlic
1 Tbsp red onion
1 Tbsp onion powder
1 Tbsp salt
1 ½ Tsp sugar
1 Tsp garlic powder
1 Tsp black pepper
½ Tsp celery salt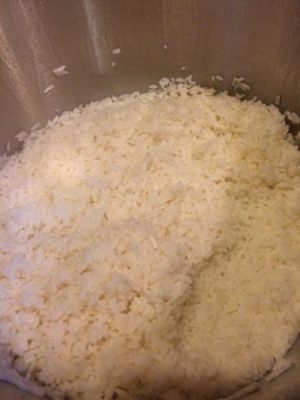 First, cook your rice according to its directions. For this recipe, we wound up using instant rice, simply for speed purposes. No matter what type of rice you use, make sure all of its water is fully absorbed. Once your rice is fully cooked, set it aside.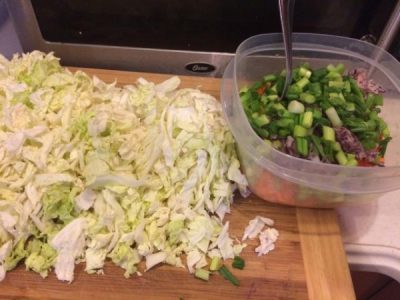 While your rice is cooking, chop your onion, carrots, cabbage, and green onion. You will want to make sure the pieces are small enough to cook quickly and blend into the fried rice.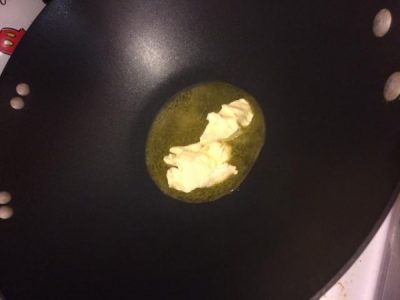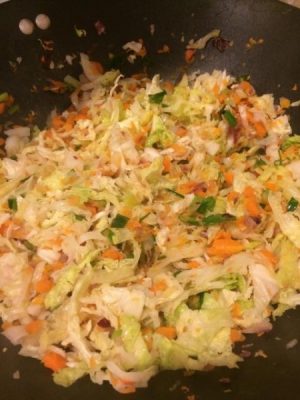 Once everything has been chopped, take out a large saute pan or wok. We used a cast iron wok, which worked very well for distributing heat and containing the whole recipe. Melt your butter in the pan over medium to high heat. Then add the chopped vegetables. You will want to cook the vegetables, stirring continuously, until they just begin to soften (about 5 minutes). If you cook the vegetable too long, they will turn mushy and burn!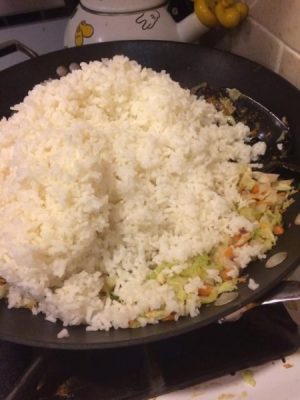 When the vegetable pieces seem ready, add the cooked rice to the pan and stir thoroughly. The vegetables should begin to distribute evenly among the rice. Then add in the soy sauce and remaining seasonings. Continue to stir until the seasonings also seem evenly distributed. Turn off the heat and move the rice into a serving bowl. We did not think this recipe needed any additional seasoning, but I suggest you taste the dish and add any salt/pepper/garlic powder to taste at this time.
The Spirit of Aloha fried rice was very popular at our party. It was simple to make, and certainly something I would not hesitate to try again. Most of the ingredients were items we readily have in our home. My children were happy to eat this dish, even though it was full of vegetables, so it may be a good way to get picky eaters to consume some carrots and cabbage while giving everyone a little taste of the South Sea.
Incoming search terms:
disneyland frried rice
spirit of aloha rice recipe
aloha fried rice
disney frued rice
disney polynesian white rice
polynesian resort fried rice