Disneyland's Jingle Cruise
|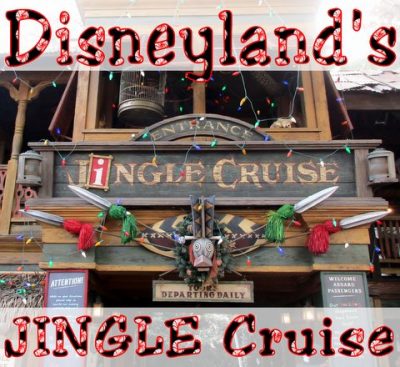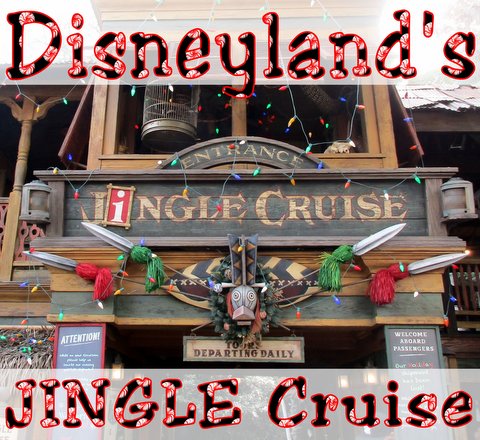 Disneyland's newest holiday overlay attraction is the four-year-old "Jingle" Cruise, the Jungle Cruise's attempt to tinsel up the ride for Christmas. This tongue-in-cheek take on holiday tradition will have you howling at the jokes proffered, depending on how much you like fruitcake and fruitcake jokes. So hop aboard Disneyland's holiday Jingle Cruise, as we see what the skippers have cooked up for this limited-time tour around the rivers of the world.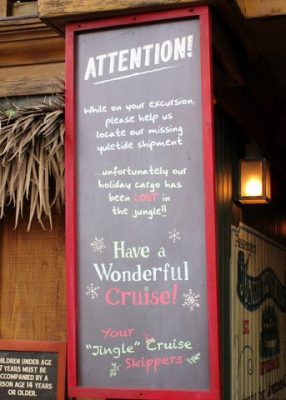 The ride entrance and signboards throughout the queue set the story: the skippers ordered a shipment of holiday goodies and decorations (maybe from Amazon??) It has been declared lost, so keep your eyes open in case you see any during the ride. In a rare reversal of the the usual "something goes wrong" premise of most rides, we may just actually save Christmas if we find what the skippers are looking for on our trip!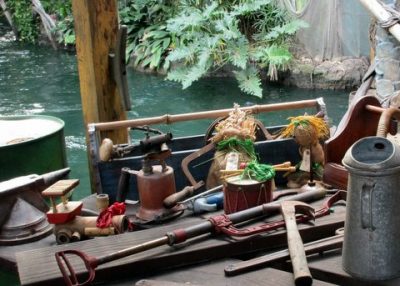 Other than the signs reminding us to look for their "yuletide shipment," the embellishments to the line are mostly understated. Since this is a special voyage that only runs during the holiday season, expect to see much more of that line than usual, including the dreaded upstairs portion. This queue can be deceptively long but does move quickly.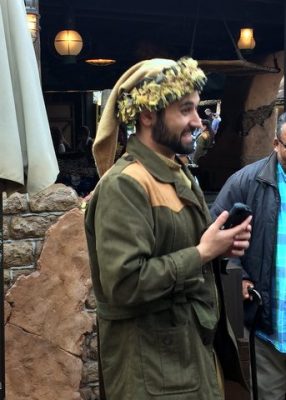 The Jungle Cruise skippers have traded their bush hats for natural-look Santa hats, and as with any of these cruises, your enjoyment of the ride is highly dependent on the mixture of the jokes and the audience. And your tolerance for fruitcake.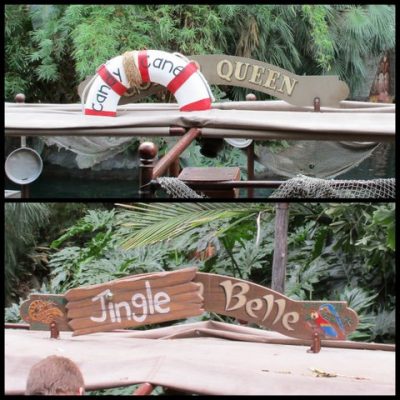 The boats have all been appropriately re-named for the season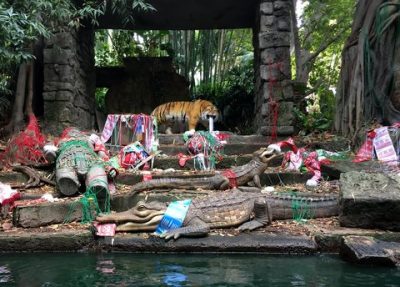 It's not long into the ride before we see that, in fact, the holiday shipment did get delivered … just maybe not precisely where it was supposed to land. Who knew tigers and crocodiles liked scarves so much?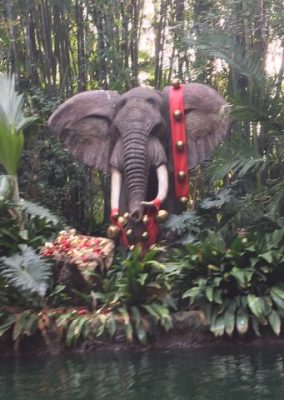 The African Bell-ephant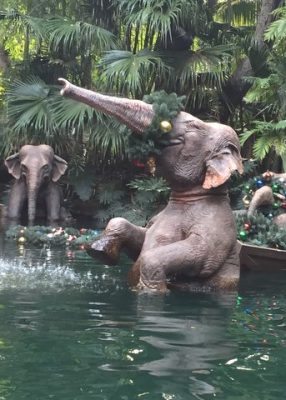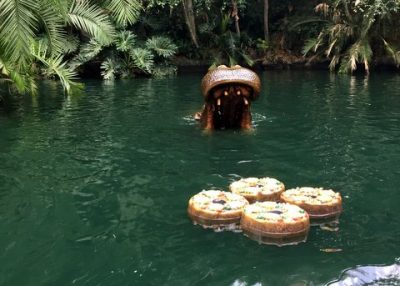 The skipper valiantly tried to shoot it to have it go away … but the fruitcake remained there when the smoke cleared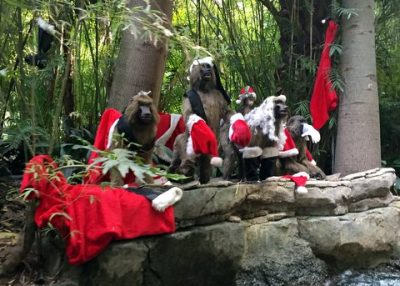 The baboons found the Santa costumes, but good luck getting them back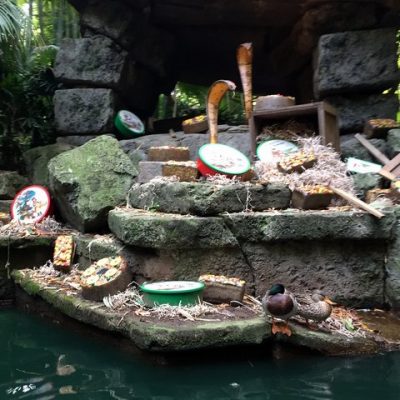 Can we seriously trust a group of explorers that ordered this much fruitcake?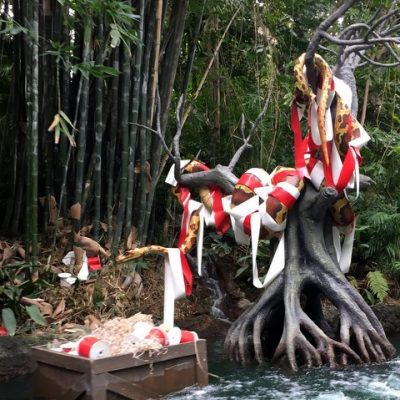 The python got "wrapped up" in the Christmas spirit
Don't worry, the jokes are equal-opportunity offenders to all — "Piran-ukah" produced both a surprised squeal and then a groan from our boat. Suffice it to say that we all returned to the dock with everything but our dignity intact, and a festive spirit all around. Or maybe we just felt excited to leave the boat.
Disneyland's holiday Jingle Cruise runs through Jan. 8 with the rest of Disneyland's seasonal entertainment and attractions.
Have you been on Disneyland's holiday Jingle Cruise or its Walt Disney World cousin? Did you think it plays better or worse than the classic version?