The Best Christmas Trees at Walt Disney World Resorts
|
Christmas is a special time at Walt Disney Word. Annually, 150 semi-trailer truckloads of decorations are spread all over Disney property, including 1,300 decorated trees. While the parks twinkle with millions of lights, one of my favorite things to do is to go resort hopping. You don't have to stay on property to enjoy the spirit of the season at any of the Walt Disney World resorts. All properties are decked out to the max for the holidays, and the decor and atmosphere of each hotel reflects its theme.
Here are some of my favorite Christmas trees at Walt Disney World Resorts
Disney's Boardwalk uses elephant ornaments, a nod to Lucy the Elephant, the popular tourist attraction overlooking the beach in Margate, New Jersey, while Disney's Polynesian Resort features orchids and voyaging canoes in the Christmas trees.
Disney's All-Star Movie Resort has movie reels pinned in the branches of the tree. At the All-Star Music Resort, the ornaments are—you guessed it—musical instruments. All-Star Sports ornaments are inspired by the world of sports.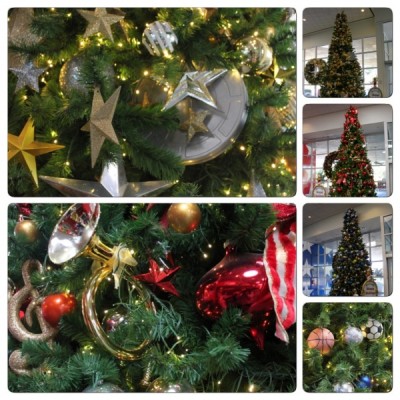 At Art of Animation, the Christmas trees are white. I especially love the ornaments featuring drawings of young Simba.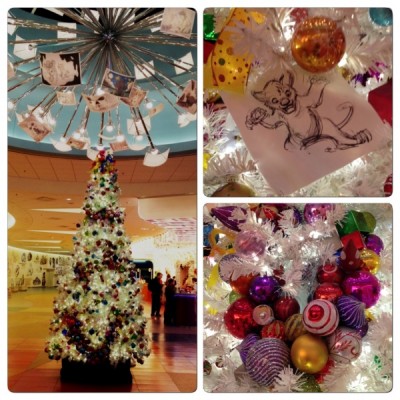 At Port Orleans Resort, fleur-de-lis ornaments and Mardi Gras colors are incorporated into the tree, reminiscent of a New Orleans Christmas.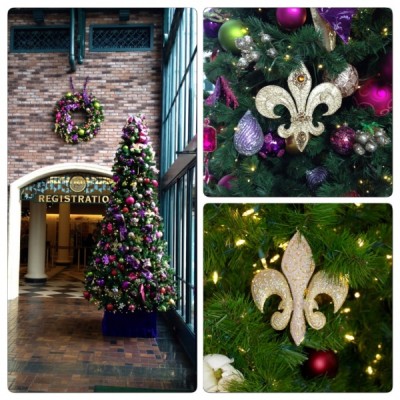 Disney's Yacht Club has a nautical theme. I love the elegant and refined decoration of the resort. The Christmas tree in the lobby is adorned with sailboats.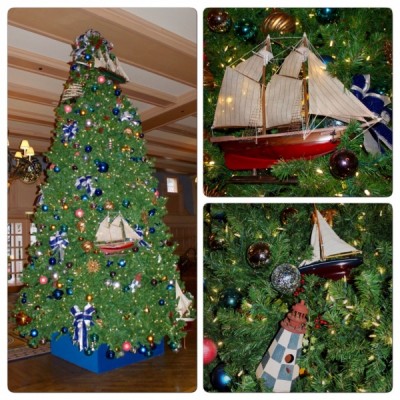 At the neighboring Beach Club, tropical fish, seahorses, and turtles are the focus.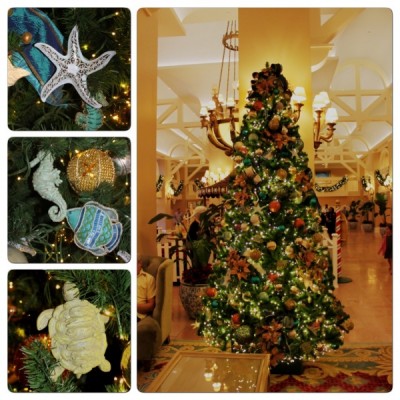 The Yuletide decor is Victorian-inspired at Disney's Grand Floridian Resort, where a five-story tree dominates the lobby.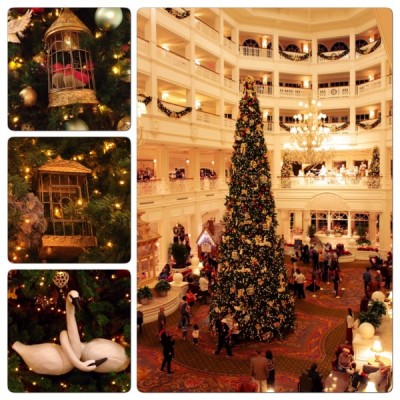 One of my favorite resorts during the holidays is Disney's Wilderness Lodge. The four-story-high main tree in the lobby has beautiful Native American-inspired decorations.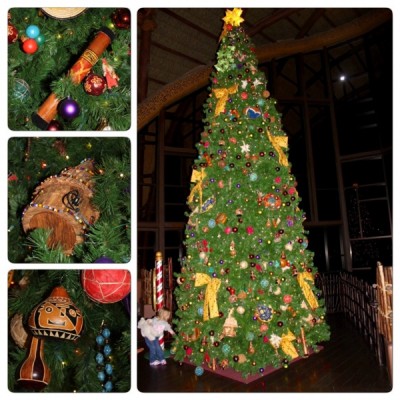 Another favorite of mine is Disney's Old Key West Resort. Here, the trees are decorated with whimsical seashells, fish, and flip-flops. This is how I imagine a Floridian Christmas.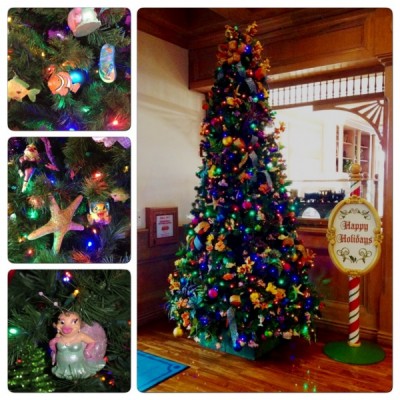 Don't miss the African-inspired decorations at Disney's Animal Kingdom Lodge. The look at Kidani Village is more low-key, while Jambo House features a giant, breathtaking tree in its lobby.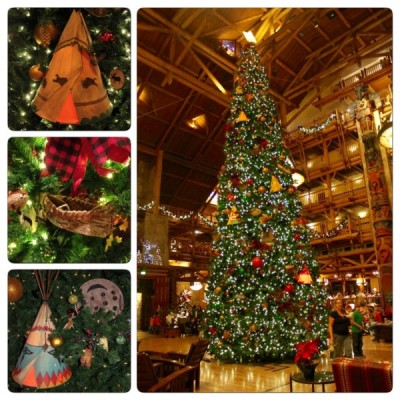 The Mexican-themed Coronado Springs Resort honors the Christmas flower. The poinsettia ornaments are only outdone by the baskets of fresh poinsettias greeting guests at the porte cochere.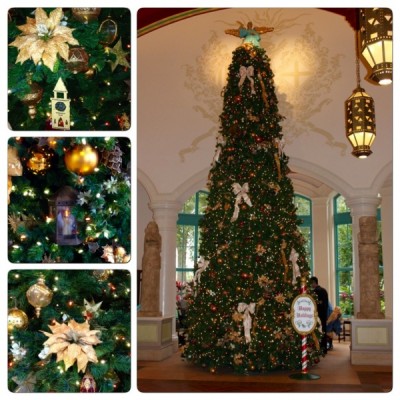 At Fort Wilderness Campground, I am blown away by the efforts that guests put into decorating their campsites. Walk around the campground, and take in the decorations, which are elaborate as those in your own neighborhood back home.
Visiting the resorts at Christmas time is a wonderful activity for the entire family. This is by no means a complete list of all the resorts, but I hope you have enjoyed the tour.
Which is your favorite Disney resort trees at Christmas? Share in the comments.
Incoming search terms:
WHERE ARE the five biggest christmas trees at disney world
top 10 christmas trees at disney world
disneyworld christmas tree
disney trees around the world
disney resort christmas trees
disney christmas trees
christmas trees at disney world resorts
christmas tree at art of animation height
best christmas trees to see disney world
best christmas trees at walt disney world resort