Foodie Friday: The Writer's Stop's New Offerings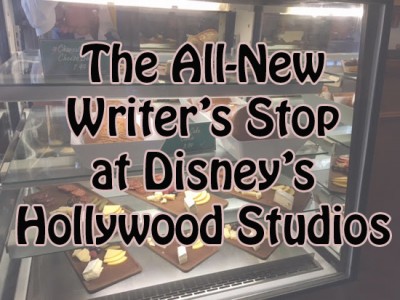 A few weeks ago, changes occurred at Disney's Hollywood Studios. Lights Motors Action: Extreme Stunt Show closed, we said goodbye to the Streets of America, lost Studio Catering Co., and we were about to loose the gem that is The Writer's Stop. However, days before the beloved stop of many closed, it was announced that The Writer's Stop, a cute coffee shop and bookstore, would remain open and would instead serve a a lounge for Guests waiting to dine at Sci Fi Dine-In Restaurant. (Though others are welcome to stop in, as well.)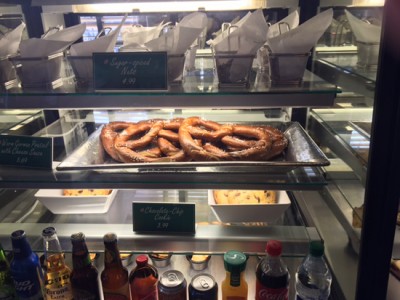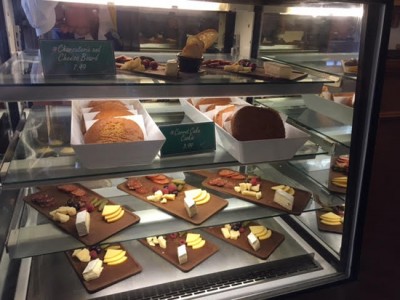 The Writer's Stop, as a lounge, initially served beverages, as well as the Warm German Pretzel with Cheese, Sugar-Spiced Nuts, and a Charcuterie and Cheese Board.
However, it would appear that Guests were not happy at the removal of the Carrot Cake Cookie from this location, so that has returned. (Alongside a Chocolate Chip Cookie option.)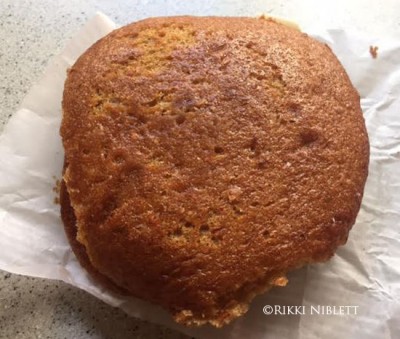 Now, for those who don't know the wonder that is the carrot cake cookie, it is essentially a GIANT whoopie pie. It is two humongous pieces of carrot cake with a sinful cream cheese icing in the middle. It is incredible and delicious and a cult favorite among Disney fanatics.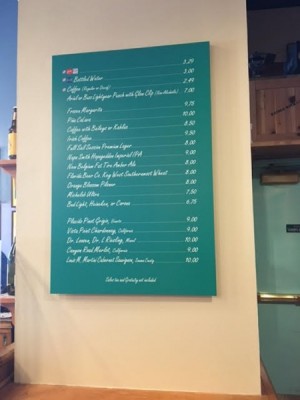 Beverages available are of the alcoholic variety and range from wines to beers, to margaritas, to spiked coffees. You can of course get soda, water, or coffee here, as well.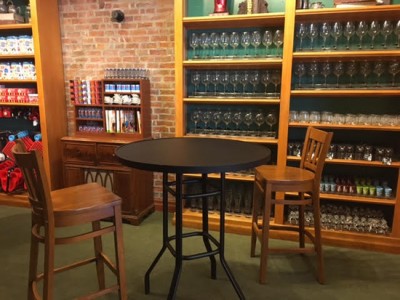 The new lounge includes high-top tables, as well as couches and chairs for Guests to be able to enjoy their beverages or noshes.
Guests also have the option to shop while experiencing The Writer's Stop. Items include lots of kitchenware such as glasses, mugs, baking items, and pre-packaged Disney treats.
Currently, there is no word on how long this lounge area will exist, but one thing is for sure, it is a unique environment to just get away, grab a quick snack and either get back to touring or enjoy Sci-Fi Dine-In Restraint for your main meal.
Are you one who's glad to see that The Writer's Stop has remained? Does the idea of a lounge for Sci-Fi Dine-In intrigue you? Share your thoughts in the comments section.
Similar Posts:
About The Author
RikkiN
In addition to being the Blog Admin and a Website Content Creator here at The Mouse For Less, I am also the co-host of the Be Our Guest WDW Trip Planning Podcast. I also post news articles for TouringPlans. Finally, I am the editor of the Mouse For Less Newsletter!