Delicious Disney Dishes: Epcot Food and Wine Festival's Onion Tart Recipe
|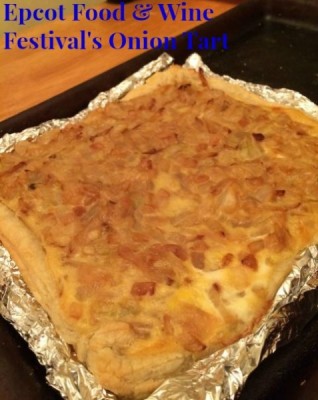 If you have ever attended Epcot's annual Food and Wine Festival, you know that there are so many delicious dishes to try during the event that you could not possibly try them all. At the 2015 festival, I made sure to purchase the official 20th Anniversary cook book so that my family could try out some of the recipes of dishes we missed as well as some of our favorites. One of the first recipes I tried was the onion tart from the France booth. The cook book says that this recipe will serve 4, but we made it as a side dish and served about 8 people.
Ingredients:
2 Tablespoons butter
2 Tablespoons olive oil
1 pound yellow onions, thinly sliced
1 teaspoon coarse salt
1 sheet puff pastry, thawed
2 eggs
2 Tablespoons heavy cream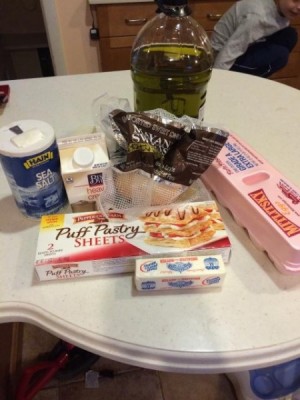 First, you will want to preheat your oven to 400 degrees F.
In a large pan, heat the butter and olive oil over medium-high heat. Add in the onions and salt, stirring occasionally, for about 30 minutes, until they are golden and caramelized. Then set them aside to cool.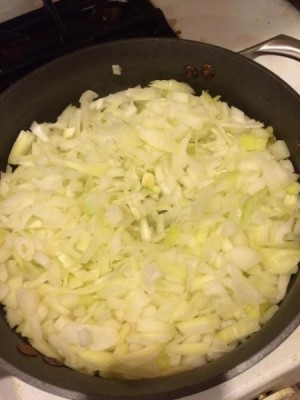 While the onions are cooling, lightly flour your work surface (I used a large cutting board). Roll out the pastry dough into a square. Prick the center of your dough all over with a fork. Then use some water to brush the edges of the dough and try to fold up the corners by about 1.5 inches. (Admittedly, I could not get my dough to stop falling, so I wound up propping up the pastry on all sides with some folded tin foil). Put your pastry onto a baking tray or cookie sheet and into the oven for about 8 minutes to set the dough.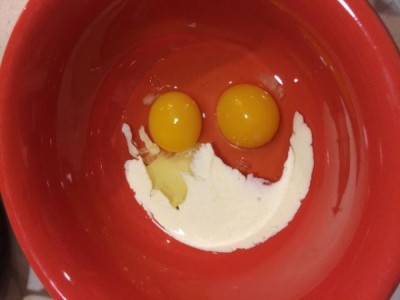 While the pastry shell is cooking, whisk together the eggs and cream in a large bowl. Add in the onion, stirring to combine them. Once the pastry comes out of the oven, you can scoop the onion mixture into the center of your pastry and spread until it is even. Then return the whole thing into the oven for about 20 minutes.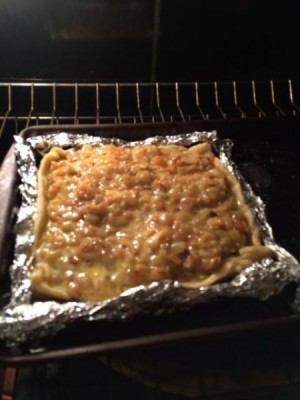 For best results, let the onion tart cool a little before you try to slice it.
My family thought this onion tart was a huge success. It was creamy and the onions were sweet and delicious. We had mixed opinions on whether to add some cheese to the top of the tart the next time we cook it (a suggestion in the cook book). Personally, I liked it exactly the way it was! Even family members who shy away from onions still ate their servings, and the kids liked it as much as the adults.
Aside from having to prop up my pastry dough, this recipe was very easy to make, and I highly recommend it as a side dish for a dinner party, since it can easily be made while cooking other things and it presents elegantly.
Happy Cooking!