Universal Orlando Resort Top Tips for Beginners
|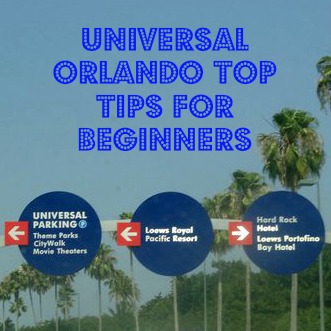 1.  Buy a park-to-park ticket.
It gives you the freedom to change parks, much like a park hopper at Walt Disney World.
Allows you to travel on the Hogwarts Express,
If the crowds gather in one park, you can always change to the other
2. Give yourself enough time.
Two days is not enough time to see everything; it might be enough time if all you want to see is Harry Potter. Three, maybe even four days would be better.
Also, it's best to get to the parks as close to opening as you can. On popular days, the parks will fill up fast.
3. Check the park hours before you go.
Know opening and closing times. Check online or call ahead.
Be mindful that the parks can close early for special events; don't let an evening event and early closing take you by surprise.
4. Visit the Wizarding World of Harry Potter sections first. Better still, stay on property and utilize the early entry into the parks.
Keep in mind that crowds will be very heavy in both Hogsmede, as well as Diagon Alley. On very crowded days they can limit how many get to go in and what time. Get there as fast as you can. (Ed. note:  If you can't get in early, attempt to visit late in the day. Though if you are a huge Harry Potter fan and want to really explore the details, the more time you have in these areas, the better.)
5. Make a touring plan.
Make a list of must-see attractions for your family.
I suggest using a plan from "The Unofficial Guide – Beyond Disney" or check out the Unofficial Guide's site TouringPlans.com. It is one of my favorites.
6. Prepare for the weather.
Florida is HOT, especially in the summer. Do not underestimate the heat. For those of us from cooler climates, it can really take you by surprise. Apply sunblock everyday, and if you burn easily, I suggest wearing a hat. 
During the rainy season, have gear such as ponchos. You never know when a massive storm will break out.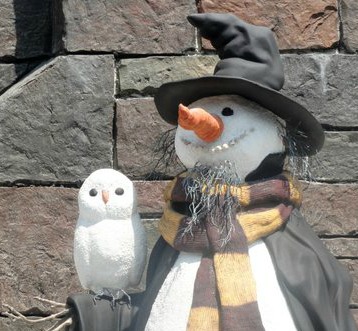 Even Florida can be chilly on winter evenings. Make sure to bring a jacket or hoodie just in case.
7. Stay hydrated.
Drink plenty of water. We like to make sure each family member has their own bottle, usually something refillable.  No one wants to cut their vacation short with a trip to the ER.
8. Keep an eye out for characters.
Some have a schedule and some don't.
Characters can come out for greetings at any time. Have your cameras easily accessible. 
9. Enjoy some of the unique food options.
Have a Butterbeer or a pumpkin juice 
Try a Krusty Burger.
Drink a Flaming Moe (Don't worry, it's non-alcoholic).
Eat green eggs and ham.
Taste an ice cream from Florean Fortescue's, like Chocolate Chili or Earl Grey & Lavender.
10. Have fun!
It's your vacation. Enjoy yourself no matter what happens. 
What's your favorite tip for beginners wanting to visit Universal Orlando Resort?
Similar Posts: