Just Over a Month Until Star Wars Weekends
|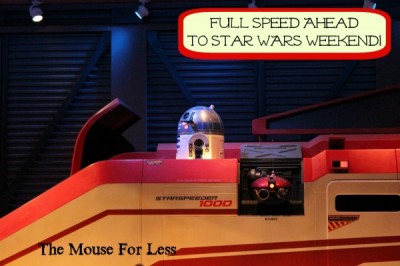 If you are heading to Walt Disney World for one of the Star Wars Weekends, you don't have long to wait, now!  Star Wars Weekends are held on Fridays, Saturdays, and Sundays from May 16 through June 15, 2014.  If you are a Star Wars fan, this is an event you do NOT want to miss!
There are some new things happening this year!  Have you heard about them?  Disney has added fireworks (Symphony in the Stars) to this very popular event!  That sounds really great, but there is an even better new addition, in my honest opinion.  The Star Wars themed character meals!  I know my son would really like to go to one of these one day.  There are two different character meal options, one at the Sci-Fi Dine In Theater and one at Hollywood and Vine.  I know that if I had to choose between the two, I'd choose the one at Hollywood and Vine due to the characters:  Ewok Chip & Dale, Jedi Mickey, Leia Minnie, Darth Goofy, and/or Stormtrooper Donald.  Doesn't that sound like a great character meal???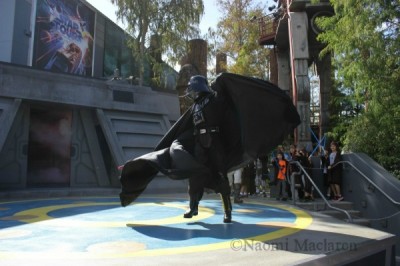 One of the things that the kids enjoy a lot, other than character meet and greets, is the Jedi Training Academy.  Jedi Training Academy is always a fun activity for kids as they battle Darth Vader.  However, during Star Wars Weekends, there may be additional characters who take part in this adventure.  If you are taking a child who wants to participate in Jedi Training Academy, make sure to go sign your child up as soon as the park opens as there are only so many spots available each day, and they go quickly.  Both parent (or adult over 18) and child must be present when signing up.
In light of April being Autism Awareness month, I'd like to point out that Star Wars Weekends is a very busy time at Disney's Hollywood Studios.  There are many extra activities to add to the already stimulating atmosphere.  If you are taking a child who is on the Autism Spectrum, you might want to plan a little more vigorously than you normally would for a Walt Disney World trip.  We have lots of tips and event information on The Mouse For Less Star Wars Weekends event page to aid you in your planning, so you can prepare your child for what to expect.  Of course, this page has information for everyone, so be sure to check it out!
May the Force be with you!
Incoming search terms:
sypmhony in the stars fireworks