New Year's Eve at Disney Parks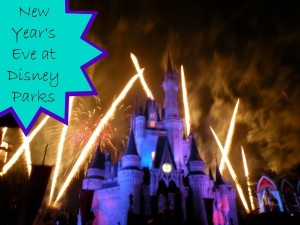 Are you planning on being at either Walt Disney World or Disneyland on New Year's Eve this year?  Maybe you are even thinking about a New Year's Eve trip for next year.  Whether your trip is this year or further down the line, I want to share a few tips to help your New Year's Eve go smoothly.
I have had the fortune to experience New Year's Eve at both Walt Disney World and Disneyland; although, it was many years ago.  When I think back to those days, I realize that there was no pre-planning for these trips.  GASP!!!  Can you believe it?  Yes, it was a long time ago:  pre- Animal Kingdom and pre- Disney California Adventure Park.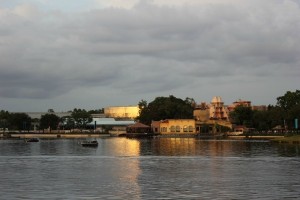 So, you may be wondering, what is the big deal about planning for ONE night out of the year?  Well, the crowds are very large and parks may and likely will stop allowing guests to enter the park.  There are a couple of very important details with this.  First of all, if you are at Walt Disney World and want to dine in a specific park, it should be the park that you want to be in for the nighttime entertainment.  In other words, you don't want to have a dining reservation for Be Our Guest Restaurant in Magic Kingdom if you plan on seeing Illuminations: Reflections of Earth in Epcot.  You might not be allowed into Epcot when you want to go.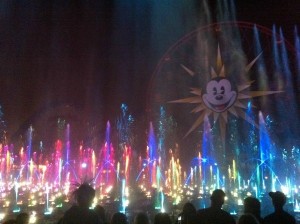 It's the same on the Disneyland side.  If you really want to see the World of Color in Disney California Adventure Park, you might want to spend the day in that park.
The parking lots and the parks themselves may fill up early, so make sure to start your day early in the park that you want to be in for the New Year's Eve festivities.
If you have young children and would like to avoid the parks that have the most alcohol, you might want to stay with Magic Kingdom on the East coast and Disneyland on the West coast.  You might find the festivities more kid- or family-friendly.  Looking for a more "rockin" New Year's Eve?  How about live DJ parties in Epcot or the Mad T Party at Disney California Adventure Park?  You can find New Year's Eve schedules for Walt Disney World and Disneyland on our planning pages.
If only these planning pages had been around when I visited these parks on New Year's Eve…  You might be wondering how those trips turned out.  Well, that trip to Disneyland was probably the strangest one I had, but I had a blast after running into a friend from college.  We both attended college in…  Nebraska.  Can you believe running into a friend at Disneyland when neither of us knew we were going?  As for my trip to Walt Disney World…  I was treating my father to a stay at the Contemporary Resort.  One of the things that left a huge impression on me was ALL the cars we saw while riding the monorail.  It was fortunate that we were staying onsite because there wouldn't have been anywhere to park, otherwise.  I remember seeing cars parked in the grass, anywhere a car would fit.  That is why The Mouse For Less recommends arriving at your preferred park early and planning on staying there all day.
There are lots of other tips on our planning pages for Walt Disney World and Disneyland.  If you are going, these are "must read"!  With it being so crowded, you do need to know all the ins-and-outs but also remember that with these tips and a relaxed mindset, you can have a wonderful and fun New Year's Eve despite the crowds!
Incoming search terms: