Walt Disney World Versus Disneyland: Good Neighbor Hotels
|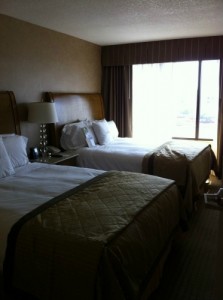 Last week, I discussed the price differences of the Disney-owned resorts between Walt Disney World and Disneyland.  I'm sure that some people were wondering how people afford to go to Disneyland with the cost of the resort hotels.  This is where the Good Neighbor hotels come in.  Disneyland has four categories of Good Neighbor hotels with a wide variety of prices to suit those traveling on a tighter budget.  These categories are Value, Moderate, Superior, and Suites.
There are a few Disneyland Good Neighbor hotels that are actually closer to the parks than the Disney-owned resort hotels.  Some are right across the street from the entrance to the esplanade between the parks.  For those that are outside walking distance, the ART (Anaheim Resort Transportation) could be an option for you.  We tried the ART during one of our trips and found that it was certainly a viable option and easier than driving; however, make sure that you check the time that the busses stop.  When we used it, we found that it stopped before we would have gotten out of the World of Color show.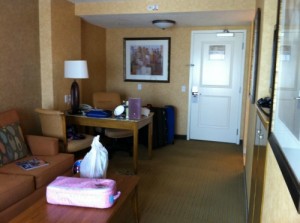 My family has stayed at two different Good Neighbor hotels:  Double Tree Suites by Hilton and Howard Johnson (HoJo).  We found that both gave more space and had a few different amenities that might not be available or affordable to some in the Disney-owned resort hotels.  We found lots of space in our suite at the Double Tree Suites, and it was nice to have the separate living area.  We used the ART when we stayed here.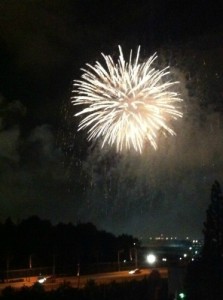 When we stayed at the HoJo, we reserved a room with a view of the theme parks.  It was nice to be able to see the fireworks from our room.  There is a restaurant called Mimi's next to the HoJo that has some delicious food and muffins.  The walk to the theme parks from the HoJo was doable but definitely a long walk at the end of a long day.
Disneyland has a early morning option called Magic Morning where one of the two theme parks opens an hour early.  Guests staying at a Disney-owned resort are able to take advantage of this every morning of their stay; however, those staying at Good Neighbor hotels are not totally left out of this.  At Disneyland, Magic Morning is attached to tickets over 3 days in length, so if you are staying offsite and have a 3 day (or more) ticket, you will have ONE Magic Morning offering.  Sound cool?  Since schedules are subject to change, make sure to verify which park is open early on the day you wish to use your Magic Morning option.
I have not stayed in any of the Good Neighbor hotels at Walt Disney World.  While I'm sure that they are an option for many, I just feel that I would miss out on too many valuable options that those who stay in Disney-owned resorts are entitled to.  Those staying at Good Neighbor hotels are NOT able to utilize Disney's Extra Magic Hours (except the Hilton), Disney's Magical Express, or the Disney Dining Plan.  The Good Neighbor hotels do offer transportation to and from the theme parks, but the hours and number of trips are limited with some hotels charging for this service.  I prefer to stay in the Disney-owned resort hotels when I stay at Walt Disney World.
I think that it is clear to see that the Good Neighbor hotels at Disneyland steal the show.  There are so many that offer either extra space and/or closeness to the parks.  There is also a wide range of price points that should provide an option for just about everyone.  I mean, who wouldn't want to stay right across the road from the magic?
What do you think?  Have you stayed at a Good Neighbor hotel?