This Day in Disney History – AA Milne
|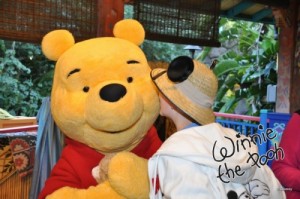 Yesterday, I got some of my Photopass pictures loaded on my computer, so I thought this would be a great time to share because of what today is.  Today (January 18) is the day that AA Milne was born back in 1882, and of course, without AA Milne, we would not have the loveable Winne the Pooh characters.  Mr. Milne passed away on January 31, 1956.
I never really knew how much AA Milne wrote because I always focused on Winnie the Pooh.  Did you know that he adapted The Wind in the Willows for the stage and titled it Toad of Toad Hall?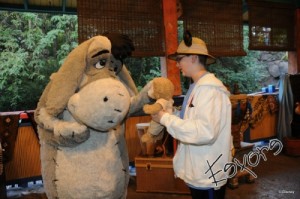 We saw Pooh, Eeyore, and Tigger in Animal Kingdom in their meet and greet spot.  It was nice to see them there, but it sure would have been nice to have Piglet there, too.  In order to find Piglet,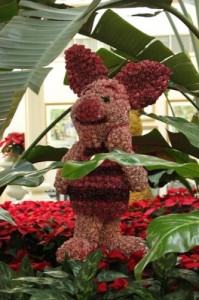 we ate lunch at The Crystal Palace in the Magic Kingdom.  All four Pooh characters were there to greet us.  The other place that we saw all four was at Mickey's Very Merry Christmas Party.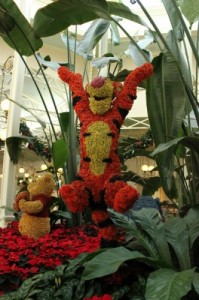 I just LOVE the topiaries at The Crystal Palace!  They are so fun and colorful.
Winnie the Pooh stories have been a staple of our life, from movies to books to Disney shows.  I think we will have to celebrate AA Milne's birthday by watching the Tigger Movie!
Happy Birthday, AA Milne!
Similar Posts: