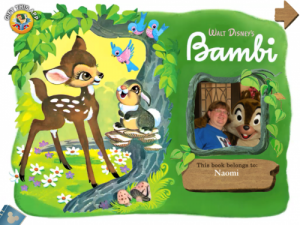 Bambi:  Disney Classics is a storybook app that uses beautiful pictures and classic animation to bring this story to life.  This app is made for iPhone, iPod Touch, and iPad and is a product of Disney Worldwide Publishing Applications.
The pictures look so simply drawn, but as I watched each character load into the page, I realized that there was more to this than it first appeared.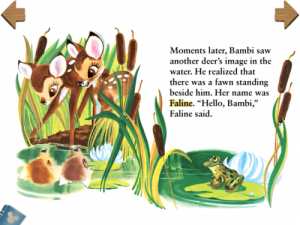 The animation in the picture above is so realistic!  As Bambi and Faline look at their reflections, the water is moving back-and-forth like ripples on a strream.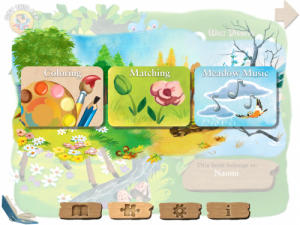 There are games on this app:  coloring, a matching game, and Meadow Music.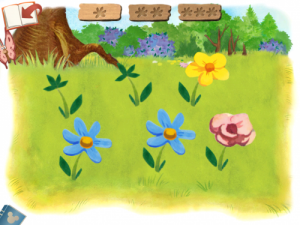 The matching game is really cute!  The object is to match two flowers of the same color.  Note:  This is the easiest level.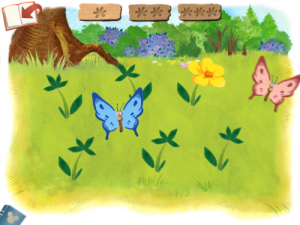 After all the flowers are matched, each one turns into a butterfly the same color as the flower, and it flies away.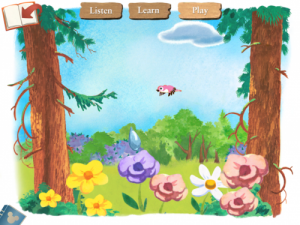 In Meadow Music, there are three options:  listen, learn, or play.  With the listen option, the music is played by itself.  With the learn option, the flowers are highlighted in the order they should be played.  My personal favorite was the play option.  Everything seemed to have its own sound:  the flowers, the rain clouds, the birds, and the raindrops.
I liked this app for its beauty and simple storytelling.  Also, it did not contain the scary elements that we know from the movie.  You can purchase the Bambi:  Disney Classics app for $3.99.
Disclaimer:  I received this app free of charge for the purpose of this review, and the opinions stated above are my own.  There are affiliate links contained in this post.
Similar Posts:
Incoming search terms:
bambi and faline love story