Finding Nemo: Storybook Deluxe
|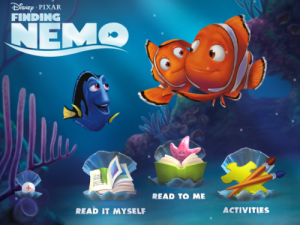 Today, I'm reviewing another new app by Disney Publishing Worldwide Applications.  This app is the Finding Nemo: Storybook Deluxe, and it is priced at $6.99.  It is compatible with iPhone, iPod Touch, and iPad.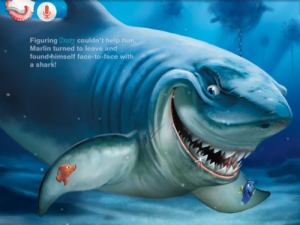 This is one of the more expensive Disney apps, but there are so many things to like about it.  The animation and the colors are so vivid.  The one downfall would be that the page changes are a little choppy, but that is pretty minor.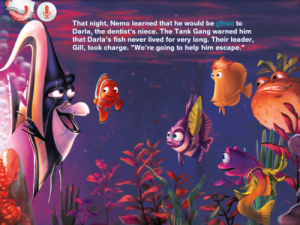 This app includes a majority of the Finding Nemo story.  Of course, it is condensed a little, but the story is lengthy.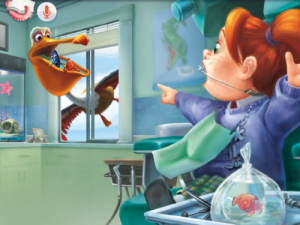 This app kept so much of the charm of the Finding Nemo story, but it was not just a "lifting" of clips from the movie.  It also includes several of the voices from the movie:  Ellen DeGeneres as Dory, Albert Brooks as Marlin, Willem Dafoe as Gill, and other actors from the original movie.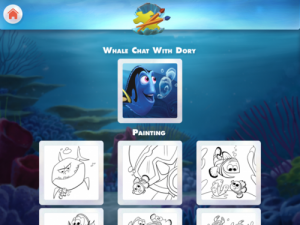 While I loved the story-telling, I really appreciated the extras in this app.  My son's favorite is the "Whale Chat with Dory".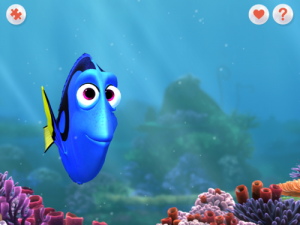 Dory "interacted" with my son.  She would prompt him to say something, and after he spoke into the iPad, Dory would "translate" it into whale.  This has literally kept my son engrossed for hours.  He keeps coming back, wanting to hear what he would sound like in whale!  This alone is well worth the $6.99!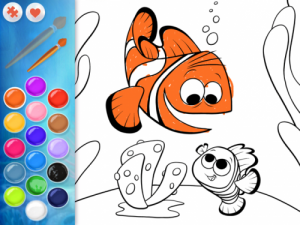 There are several pictures to paint, and…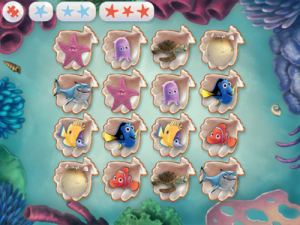 a really cute matching game.
I really liked the Finding Nemo: Storybook Deluxe and highly recommend it for hours of entertainment!
Disclaimer:  I received a free copy of this app for the purpose of this review.  The opinions stated above are my own and my whale-chatting son's.  There are affiliate links contained within this post.
Similar Posts:
Incoming search terms:
dory finding nemo
finding nemo dory whale
finding nemo whale