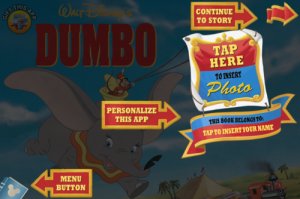 Dumbo:  Disney Classics is new classic Disney storybook from Disney Publishing Worldwide Publications.  It is designed for iPhone and iPad but also works on iPod Touch, and it's priced at $3.99.  I have seen it on sale for $1.99, but the original price is $3.99.
I really like how Disney has given these storybooks the ability to be personalized.  My children love to put their pictures on the storybooks.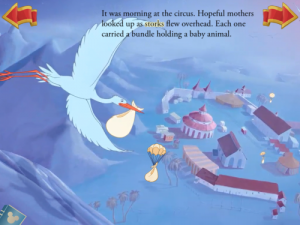 Like so many of the Disney Classics storybook apps, the pictures and animation are just beautiful!  As the stork flies through the air, the parachutes go by.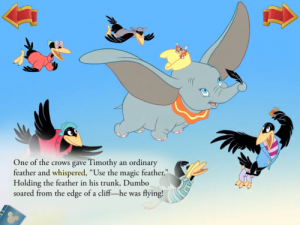 This is probably my favorite part of the movie when Timothy tells Dumbo to believe in himself.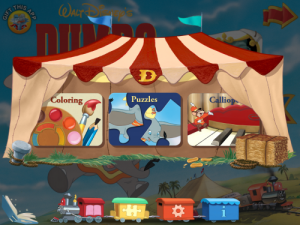 This app doesn't have activities show up during the story.  Rather you get to the activites by going to the menu and clicking on the train car with the puzzle piece on it.  There are coloring pages, puzzles, and something a little different…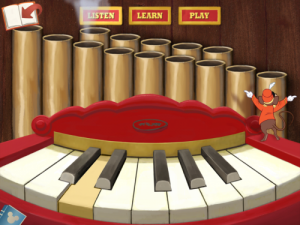 a Calliope.  Your child can listen to the Calliope play as Timothy Mouse directs, or your child can "Learn".  The "Learn" option has a feather moving above the keys that should be played.  I have to admit that the feather seemed to move awfully fast, and I found myself having problems keeping up.  Another option is for your child to just "Play" it on his own.
If you or your child like the story of Dumbo, you will like the Dumbo: Disney Classics app!
Disclaimer – I received a free copy of this app for the purpose of this review.  The opinions listed above are my own.  There are affiliate links contained in this post.
Similar Posts:
Incoming search terms:
Dumbo 2
Dumbo The Classics