Disney by the Numbers – Disneyland is # 1
|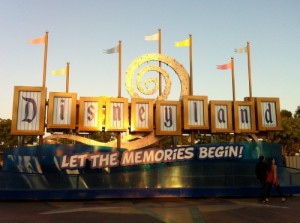 I've blogged my way through the alphabet, and now, I am planning on blogging through numbers.  Will I have something for every number?  Considering that there are 999 ghosts in the Haunted Mansion, I don't think I will be able to hit every number between 1 and 999.  Whew!  That would be a LOT of posts!  I would like to hit the numbers that are important to me and to you, though.
So, for my first post, I will start at the very beginning.  At #1.  We all know that Disneyland is what started it all.  Well, after Mickey, that is.  Disneyland, the park that put the theme in theme park.
I know that we all have our favorites when it comes to Disney Parks!  Many prefer Walt Disney World over Disneyland; however, I actually prefer Disneyland.  So, this gives Disneyland another #1 in my book.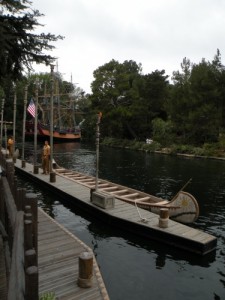 I have several reasons for preferring Disneyland, even though my next trip is to Walt Disney World, because I like the unique touches of Disneyland.  Also, Disneyland has a more intimate, laid-back feeling that really appeals to me and my family.  On my last trip, I finally got to try out the Davy Crockett's Explorer Canoes.  We hadn't been able to try them on previous trips because the attraction is open seasonally.  Since we normally go during off season, it was never open when we were there.
I love all the little touches that are left from Walt Disney, and I never knew how much he really liked Abraham Lincoln.  Of course, we know that Great Moments with Mr. Lincoln inspired The Hall of Presidents in the Magic Kingdom and The American Adventure in Epcot.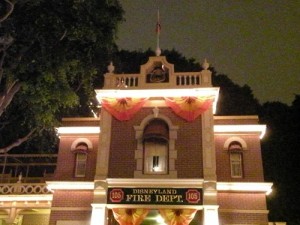 And then, there's the lamp on in Walt Disney's apartment window signifying that his spirit is still present at Disneyland.
Similar Posts: