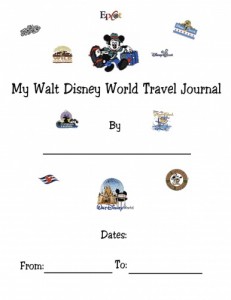 With our family's next Walt Disney World trip looming…  Okay, it is still several months away, but the kids think it is around the corner.  With much of the details taken care of, I now get to turn my attention to activity books and trip journals.
Over the years, I have tried to make my own pages for my daughter's trip journal, but I have come to realize that I just can't do as good a job as the trip journal pages on The Mouse For Less website.  There are trip journal pages for kids with many different options.  Make sure you look through all 5 pages of them!  I keep finding ones that I like and end up with more than I need.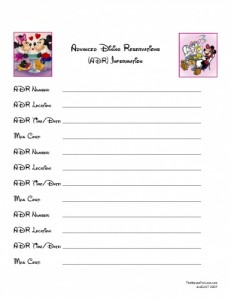 There are also adult trip journal pages, and I think that I will print some of these for my daughter to use this year.  Depending on how old your child is, these adult pages may work just right.  If you scroll down to the bottom, you will see an option for 1/2 sheet trip journal pages.  This actually looks like a good size for my daughter, so I think I will make her some of the 1/2 sheet pages.
Now, these won't work that well for my son, but I have another plan for him that I will post about at a later date.
Do you make trip journals for your children?
Similar Posts: