Disneyland on Christmas in July
|
This is the last in the series of Christmas in July Wordless Wednesdays.  I hope that you have enjoyed it as much as I have enjoyed putting them together for you.
I guess I have always been partial to Disneyland because it was the first Disney park that my father took me to, and it was the first Disney park that I took my kids to.  Of all the seasons, we truly prefer to go when the Christmas decorations are up.  My kids have enjoyed seeing Santa with his real reindeer (and not-so-real reindeer) at Santa's Reindeer Roundup.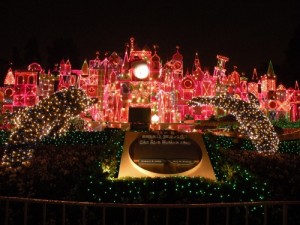 We really enjoy the holiday version of It's a Small World at Disneyland, and we also enjoy seeing the projections on the It's a Small World facade during the fireworks at night.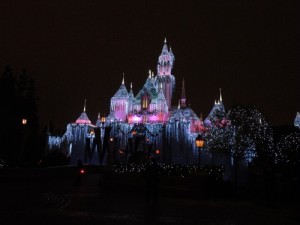 But there's nothing like seeing Sleeping Beauty's Castle all lit up with icicles!
Similar Posts: