The Jungle Book: Disney Classics
|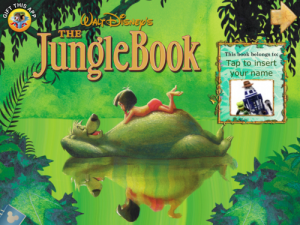 I have a LOT of "favorite" Disney movies, but I would have to say that The Jungle Book is probably right at the top of the list of the classic films.  Now, Disney Worldwide Publishing Applications has brought The Jungle Book: Disney Classics to the iPhone and iPad.  As you can see in the picture above, Disney is really making a push to make these apps more personal.  You can now upload your name and picture to show up on the start page of the app.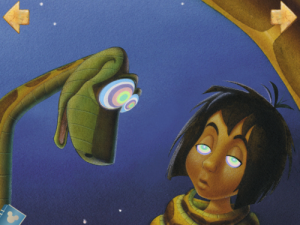 The main thing that stood out to me was the classic animation within the story.  Imagine the colors in the eyes of Kaa and Mowgli swirling as the characters rock back-and-forth.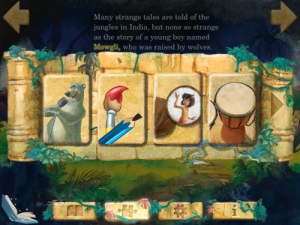 As many of you may know, the extra activities are almost as important to me as the story itself.  The reason for this is that once my children watch the story a few times, the novelty has worn off, and they might not visit the app again.  With great activities, the app has longevity that extends the value.  This app has a sing-a-long, painting/coloring sheets, a shell game, and the opportunity to play the bongos.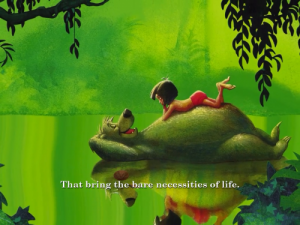 This is a screenshot of the sing-a-long.  Can you see the bouncing coconut over the word "the"?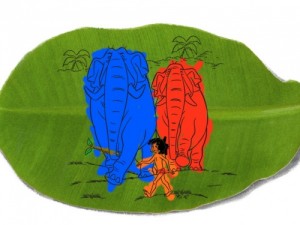 Of all the apps that we have, I think my son likes the coloring sheets on this one the best.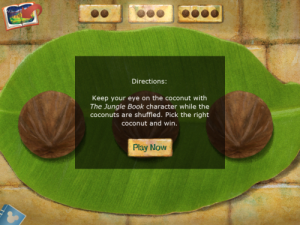 The shell game uses a picture of one of the characters (different character each time) as what is hidden under one of the shells.  It does start out very slowly which is good for the little ones.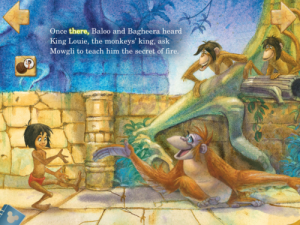 The Jungle Book: Disney Classics is an excellent way to introduce your children to the older Disney movies.  The original animation style…  And at $3.99, I think this app is well worth the price!
Disclaimer:  I received this app free of charge in hopes that I would share it with you.  I have received no other compensation, other than the smile on my son's face after he colors a picture and emails it to me from the iPad.
Similar Posts:
Incoming search terms: