Crowded! Opening Day at Disney California Adventure Park
|
The crowd for DCA looks deceiving light …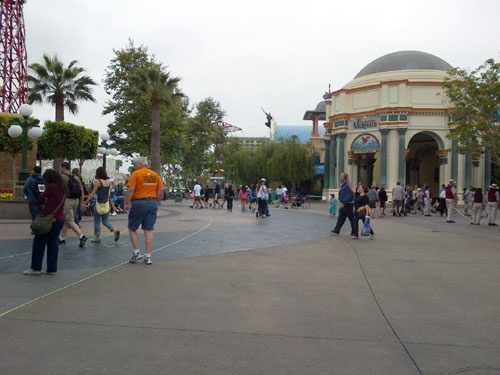 …until you see that they're now marking spaces for lines in Pacific Wharf!  The line is over 4 hrs long at this time.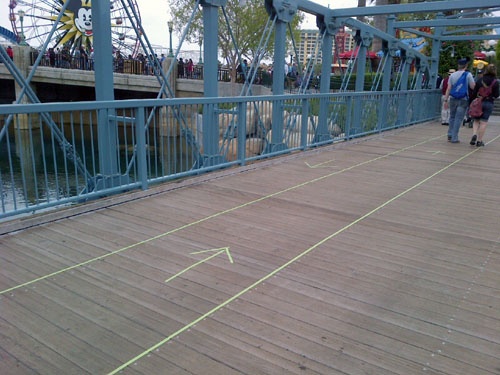 Current end of wait line for Radiator Springs Racers. If you look on the map, you'll see Cocina Cucamonga is nowhere near the ride!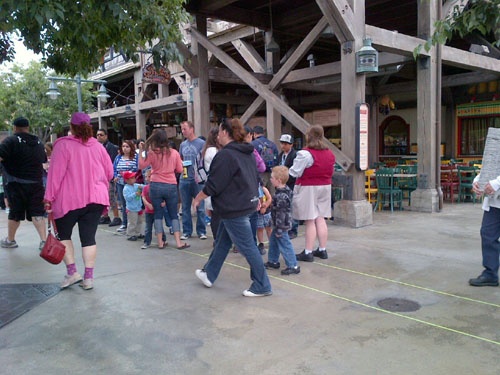 It's so crowded they have a designated entrance and exit today. This is the exit.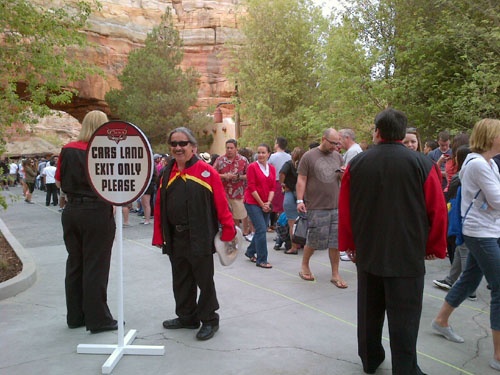 Entrance to Cars Land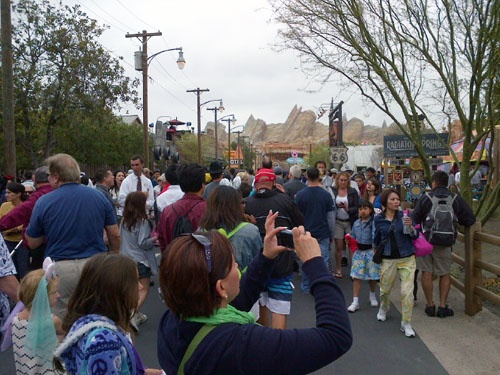 Stroller area.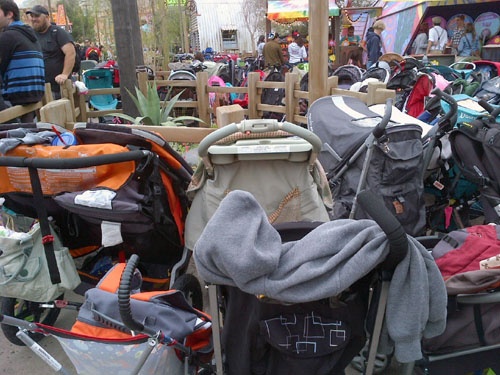 Flo's V8 Cafe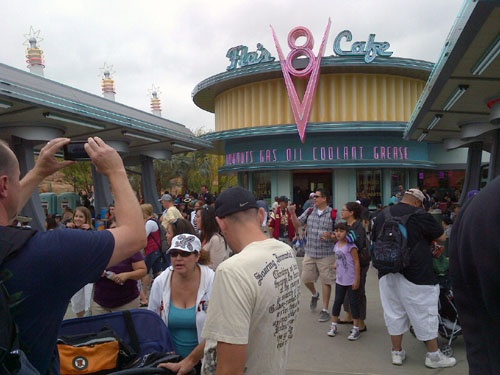 Ramone's Body Art.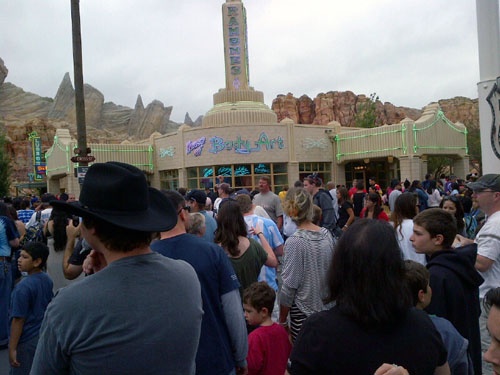 Long Lines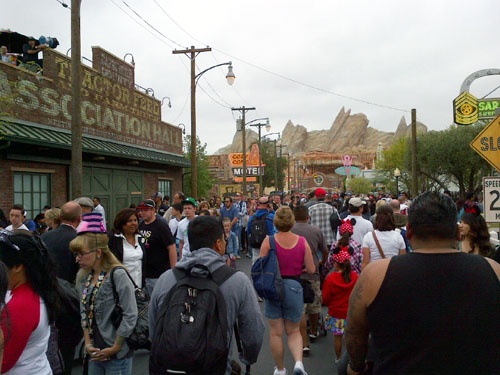 Almost there!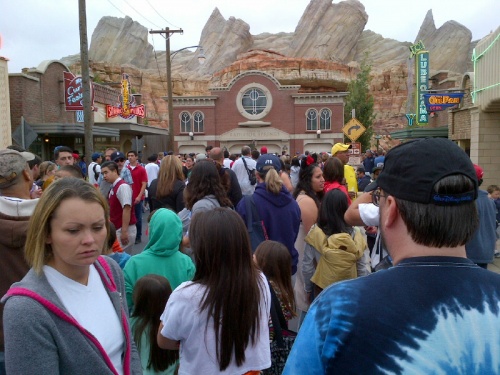 Maybe not …
They have now closed off regular access to Paradise Pier and the area is reserved for line only. Wait time revised to 6 – 7 hours.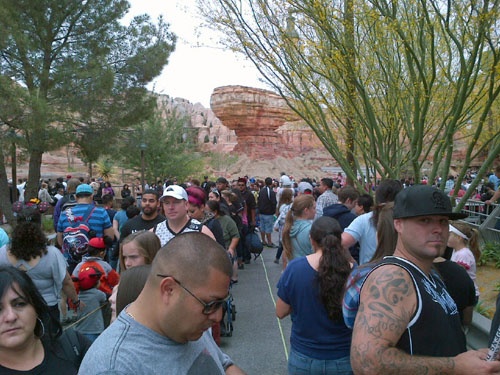 The line for radiator Springs Racer comes out from the ride, zig zagging through the street, out to paradise wharf, goes around the bridge and up on to Paradise Pier.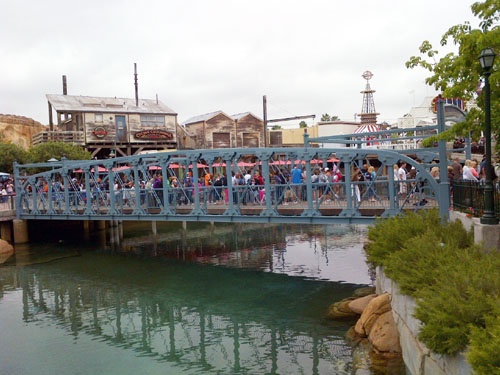 The line goes around four times on the bridge of Paradise pier at this time. This morning, the line to get into DCA lined up past the Jazz Kitchen.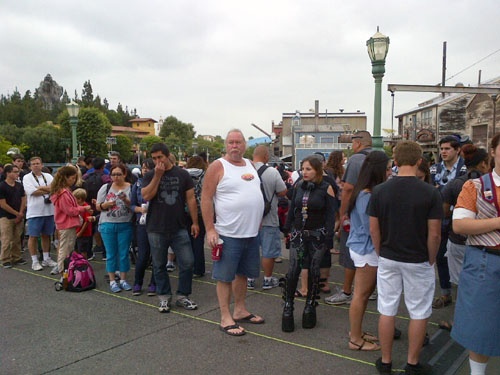 And the crowds keep coming in floods!  Picture towards entrance on Buena Vista Street.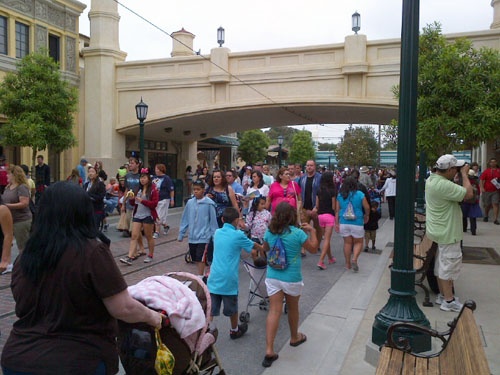 Map showing Cars Land.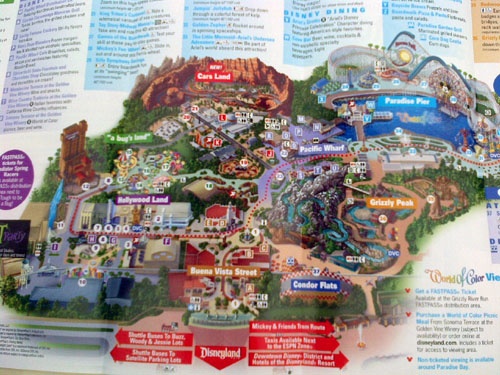 Similar Posts: