Join Us at the Cars Land Media Event
|
The Magic For Less Travel/The Mouse For Less is represented at the media event for Cars Land Grand Opening Event June 13 – 15, 2012.  Watch the MFL Blog and be among the first to see Cars Land at night, celebrate Buena Vista Street and see the premiere of Mad T Party.  See the menus from these new restaurants on The Mouse For Less DCA Menu Page.
The Cars Land Bill Board Welcomes visitor into this amazing new Land.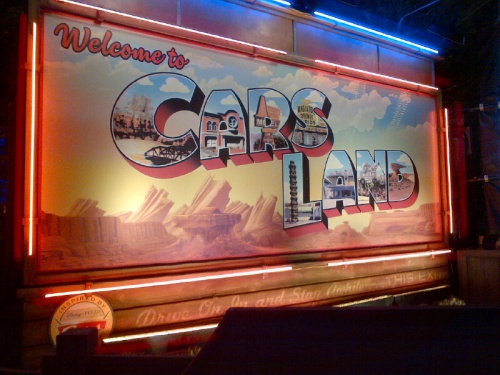 Sign showing what is open in Cars Land
You've seen this shop in the day time, now see it in it's full neon glory at night!  Radiator Springs Singers are performing in front of Ramones Body Art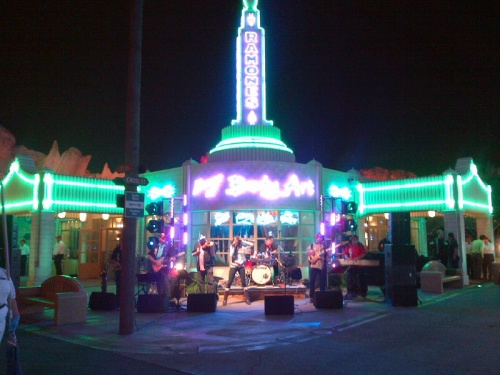 Flo's V8 Cafe is breathtakingly beautiful so brightly lite at night!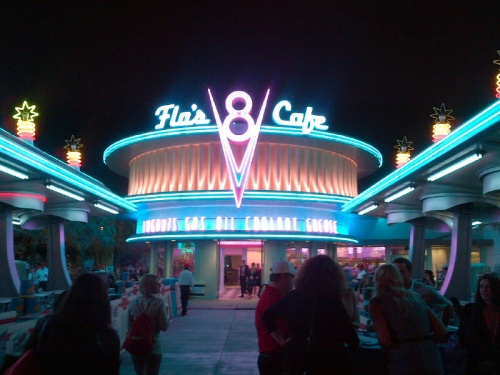 Cozy Cone Motel – Tables are being set up around the open spaces so that radio stations could broadcast live from Cars Land in the morning.