Buena Vista Street, California Adventure
|
Our Reader, Kelly S., attended the California Adventure Annual Passholder Preview of Cars Land and Buena Vista Street on June 9, 2012 and have some great pictures to share with us.
When it opens, this will be the view that greets visitors to California Adventure when they walk through the entrance.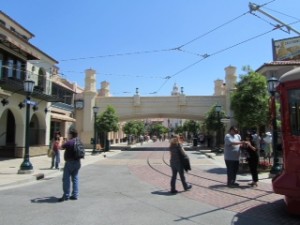 Red Car Trolley ready to take visitors to begin their adventure.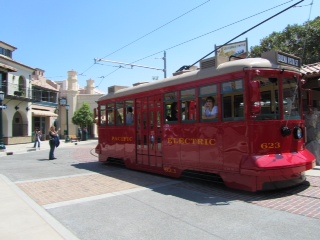 Like Main Street in Disneyland, visitors on Buena Vista Street will have plenty of opportunities to purchase that last souvenir before they go home.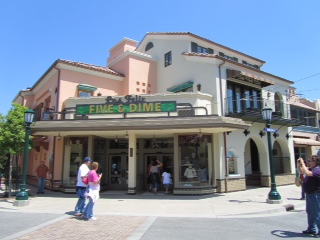 This is the new Starbucks. If you zoom in you can see the logo on the left.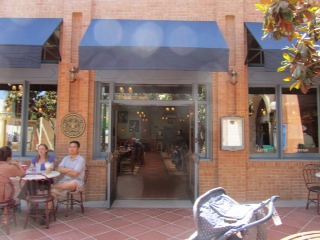 The tall size drink (hot) had Disney on it and Starbucks. The grande did not.