The Cast Members Have Spoken
|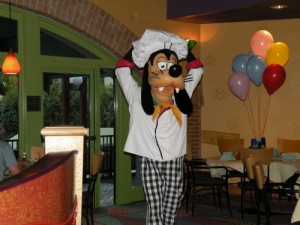 As part of TheMouseForLess.com's 13th Birthday Celebration, we asked our Blog World readers to let us know what they would like to read about.  We had several questions about Cast Members (CMs), so I have polled several CMs in an attempt to answer those questions.
I want to first say that the names of the five CMs who answered my questions will remain anonymous.  I wanted to give them the ability to speak honestly without fear of anything being said about their answers.  Now, on to the questions and answers…
Do you currently work at Disney?  How many years have you worked for Disney?  Did you retire to work at Disney?
Of the five responses, two are current employees, and three are past employees.  The time worked for Disney ranges from two years to 6.5 years, with a combined total of approximately 23 years.  None of the respondents retired to work for Disney.
How did you get your job?
Answers to this question range from applying at the Casting Center to knowing a Cast Member who was able to make sure that the application got into the correct hands.
Do you know how Tinker Bell auditions for her job?
The official answer is "Pixie Dust."  Other good answers are as follows:
"All "Face" and costumed characters have to apply at Disney's Casting (right by Downtown Disney in Walt Disney World).  If they meet the VERY specific criteria, they can be considered for those jobs (i.e. Cinderella must be blonde, blue-eyed, between 5'5″ and 5'7″ and within a specific weight range)"
"People who would like to apply for Tinker Bell can go to http://www.disneyauditions.com to see upcoming character auditions for different Disney locations and audition for them.  Although there are some auditions that are looking for specific characters, most character auditions are for "Female/Male Disney Character Look-alikes".  Then, they put you in specific characters if you fit what they are looking for.  If you are talking about the Tinker Bell that flies over the castle, they are under "stunt" instead of "character", and there is a specific height/weight requirement."
What park do you or did you work at?  What jobs did you perform?

The respondents have worked or do work at Disneyland, Disney California Adventure Park, Animal Kingdom, Disney Hollywood Studios, and Disney Cruise Lines.  They work or have worked at a wide variety of positions:  Merchandise Hostess, Tour Guide, Executive Assistant in IT, Luggage/Arrivals CM, "Screaming Fan", and Food Service.
What is the best job (character or ride attendant)?  What was your favorite job?
I can't really answer which is the better job, character or ride attendant, because I did not have any respondents who had done either.  BUT lets analyze it.  How many times have you read about or seen YouTube videos about Tigger having his tail pulled?  My kids LOVE getting autographs, but sometimes it seems that the characters have people on all sides and really close.  Since I have not observed this of ride attendants (and I'm a closet claustrophobic), I think I would choose the ride attendant job.
I will say that I LOVED the responses for the favorite job!  Did you read "Screaming Fan" above?  This respondent sometimes worked as a "Screaming Fan" at Disney Hollywood Studios.  Can I retire to work at Disney and work that job????
Is it truly a magical job?
I think this quote says it all:  "When you boil it down, it's a job and that can be what you make of it."  Isn't this true of every job?
Do you have any advice for someone who would like to work at Disney?
This is a great quote from one of the respondents!  "Stay away from food service as the amount of work for the level of pay is not good.  If you want to make a career of Disney, I would recommend looking into the managerial program.  They have one of the best in the industry."
Also…  "Apply for a position at the Casting Center.  Have a positive attitude during the interview.  Look your Sunday best and be on your best behavior.  Don't give up if the position you're offered isn't the position you want.  You can always transfer after you're hired and the position you want opens up.
And the BEST advice!  "Remember, YOU make the magic"
So, are you ready to retire to work at Disney?
Similar Posts:
Incoming search terms:
weight and height tinker bell