Do You See Mickey Everywhere?
|
We LOVE Disney at our house.  The kids bedrooms are Disney-themed.  Our storage ottoman is full of Disney-planning books.  The kids don't like to go to bed before they have their planning session.  [Yes, I am quite aware that we are still 175 days away from our next vacation, but who's counting…]  Grammar and writing assignments are based on our Disney vacation plans.  Math assignments can and have revolved around deciding if the Dining Plan is a good fit for our family.  Art?  Disney coloring sheets, of course.
Yes, we do have Disney all over, but does that mean that we would see Mickey heads in everything?
On a couple of recent hikes, we found a couple of plants that made us stop, look, and take pictures.  Let's see what you think.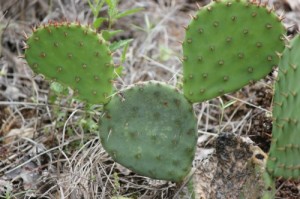 When my children pointed this Mickey head out, I could see it.  It seems to have that classic head-with-two-ears shape.  It was the one this past weekend that I had to think a little more about.
We're walking along the trail.  I have my camera with me, and I'm looking up for butterflies and birds.  When all of a sudden, my son shouts, "Mickey head!"  We all stop and look where he is pointing, and we see…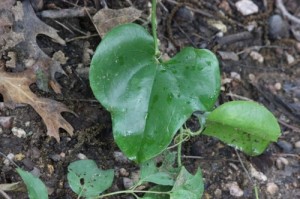 this leaf.  I struggled to see it as he pointed out, "See!  Head, ear, ear."  Can you see it?  Or maybe, we just have Disney on the brain…
Similar Posts: