Peter Pan – Disney Classics App
|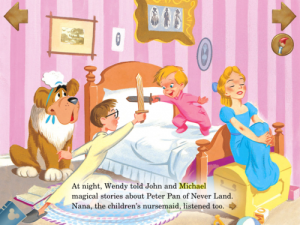 One of my favorite Disney stories is Peter Pan.  Okay, it is one of my favorite rides, too…  Yes, I just love to get on a pirate ship and fly into the story and through Neverland.  This is one of the reasons that I was so happy to get a chance to get my hands (and iPhone) on Peter Pan:  Disney Classics.
Peter Pan:  Disney Classics is not your typical app with lots of interaction throughout the story (although the games are spaced throughout), but it is the classic appearance of the drawings and the simple animation that draws me in.  It reminds me of an old Peter Pan story book that I bought my children at a used book store.  As the title says, "Disney Classics."  A time when Walt Disney, himself, was still involved with the movie-making.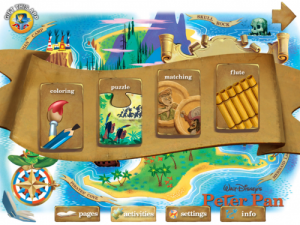 This app includes coloring pages, puzzles, a matching game with three levels, and a flute to play.  Sometimes, I hear the flute playing.  When I go through the house to see what is going on, I find my son sitting with the iPad playing the flute.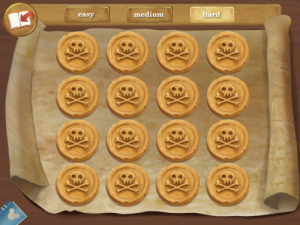 This screen shows the matching game on the "hard" setting.  It is hard enough for the younger set, but not hard enough for them to see you sweat.  🙂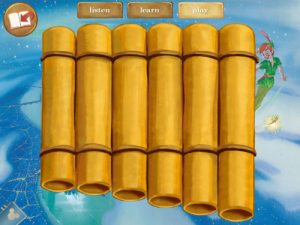 Here is the flute.  As I said earlier, my son loves to sit and play the flute.  It really is a pleasant sound.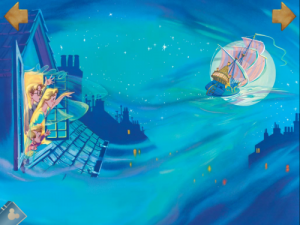 As I said earlier, I LOVE the classics, and I LOVE the classic storybook pictures with little bits of animation thrown in that gives the app the appearance of the original Disney Peter Pan storybook.  While I like the newer Disney/Pixar movies, the classic movies will always hold a special place in my heart.  Because of that, the Peter Pan:  Disney Classics app earns top marks from me.
Peter Pan:  Disney Classics is available for iPhone and iPad and is priced at $3.99.
FTC Disclaimer:  I was give a code for a free download of Peter Pan:  Disney Classics in hopes that I would share my opinion with you.  The opinions above are those of my family and me.
Similar Posts: