I Can't Wait for Chimpanzee by Disneynature!
|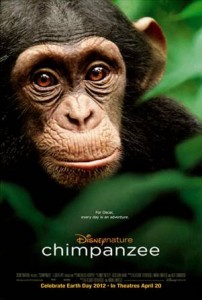 Only two more weeks until Chimpanzee by Disneynature comes out in theaters!  I have to admit that I may be as excited about it as my children are…  We are really big nature film fans, here, and Disney always does it well!
If you haven't heard about Chimpanzee, yet, why don't you check out the post by the MFL Newskeeper last fall.  The MFL Newskeeper has all the great details about this movie, but I want to touch on something that makes the Disneynature films stand out to me.
Not only is the cinematography incredible, but it is so educational and heart-wrenching at the same time.  Since we are homeschoolers, we appreciate the educational resources that Disneynature provides on their website.  The downloads provided include over 100 pages of lessons and activities geared for grades 2-6 and aligned to National Science and Education Standards.  They also include audio and video clips from the movie and ready-to-go PowerPoint presentations.  This resource would work well for homeschoolers or traditional classroom.   [Just a word of caution…  The audio clip of the shrieking chimpanzee will scare your cat and send you into hysterics.  Yep!  We experienced this…]
As I hope you read in the informational post about this movie, a portion of the first week's box office proceeds will be donated to the Jane Goodall Institute.  I sure hope you will join me in watching the newest Disneynature film, Chimpanzee, out in theaters on April 20.
Similar Posts: