Disney Merchandise Monday! Pillows, Pillows & Pillows
|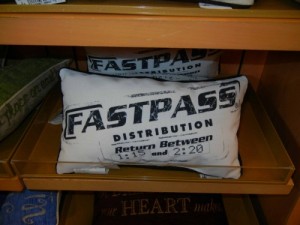 On a recent trip to Walt Disney World, we noticed all the new pillows that are appearing on the shelves.
There seems to be a pillow for everyone. The Haunted Mansion enthusiast can take home the Tomb Sweet Tomb pillow. There is a, "Supercalifragilisticexpialidocious" pillow for those who are practically perfect in every way. For the messiest rooms in your home, a pillow that asks guests to "Pardon Our Pixie Dust" may be appropriate. Some may prefer the pillow that declares the fact that they will, "Never Grow Up." There is even a pillow for those who can't live without FASTPASS.
While they will take up some room in your luggage, they aren't too heavy and it seems like a great way to bring home some magic.
You can see the complete gallery of photos below.
Similar Posts:
Incoming search terms:
disney pillows
disney fastpass cushion
disneyworld pillows
never grow up cushion
supercalifragilisticexpialidocious pillow